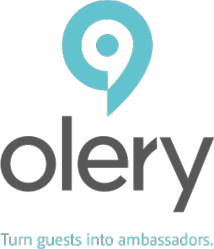 The reviews that guests place on travel websites are a vitally important part of the transparent web, and have the power to make or break a traveler's decision to stay in a hotel or not.
Amsterdam (PRWEB) September 01, 2011
Olery (http://www.olery.com), a provider of reputation management software for the leisure and hospitality industry, today announced the launch of its new Olery Review Sites Database, a free online information repository that enables hospitality companies to leverage their online reputation and presence, and provides details on over 100 international review and social community websites in one place including TripAdvisor, Booking.com, Hotels.com, Expedia, Priceline, and more.
The Olery Review Sites Database (http://www.olery.com/review-sites-database) provides real-time insight for hotels managers on how to best leverage their hotel's presence and reputation on these sites, and saves time by putting them on the marketing and monitoring fast track through these 'social communities'.
The data displayed in the Olery Review Sites Database offers a wealth of information on the global top 100 review websites including:

A clear and concise description of each site
Real-time website traffic analysis and data on the number of monthly site visitors
Statistics (number of reviews, number of hotels, and countries where each hotel is available)
A breakdown of the types of reviews and sub ratings
Process for reviewing: whether a hotel manager can respond to a review on a specific website, if it is public or private – which is especially important when responding to negative reviews and is often a difficult process to discover
If the possibility exists to purchase a paid subscription with additional marketing services like TripAdvisor or Zoover
Languages represented
"The world economy dictates that hotel managers manage their listings on both domestic and international websites, and through our daily discussions with them we know that the process for managing their content and knowing which sites are the most appropriate for them can be daunting," said Kim van den Wijngaard, CEO and co-founder of Olery. "The Olery Review Sites Database aggregates all the information they need in one place so they can spend less time researching, and more time monitoring their social reputation and responding to reviews in a quick, proactive way within these highly social communities."
Review sites and Online Travel Agencies (OTAs) have become the de facto starting place for the traveling consumer when researching places to stay internationally, whether for business or pleasure. Websites like TripAdvisor, Booking.com and a host of others, get millions of monthly visitors and contain a multitude of information – including reviews – on hotels all over the world to assist travelers looking for the perfect accommodation. Hotel managers are tasked with making sure that their hotel content on these sites is both rich and accurate, as well as monitoring and responding to guest reviews in a timely manner.
Ninety-two percent of internet users read product reviews and 89% of people say that reviews influence their purchasing decision," according to e-tailing Group. Recent research conducted by Market Metrix also supports this: "Guest experience factors including past experience, reputation, recommendations, and online reviews are critical to selecting a hotel by the majority of hotel guests (51%) and are now more important to guests than either hotel location (48%) or price (42%). This means that for the first time, more bookings are driven by reputation than either location or price."
"The reviews that guests place on travel websites are a vitally important part of the transparent web, and have the power to make or break a traveler's decision to stay in a hotel or not," continued van den Wijngaard. "Hotel managers need every tool at their disposal to make the right decisions, and to be able to manage content and respond quickly to both positive and negative reviews. The Olery Review Sites Database provides a 'one-stop-shop' for hotel managers to quickly and easily facilitate this on a global scale."
MORE
About Olery
Olery (http://www.olery.com) helps turn customers into ambassadors. The company offers easy-to-use tools for the leisure and hospitality industry that provide insight into online reputation and social media presence by monitoring what is being said online, engaging with customers, and measuring satisfaction performance. The Olery suite of comprehensive products and tools intuitively turn online reviews and social media feedback into actionable business intelligence. Our customers use Olery Reputation and Olery Groups to track the success of operational improvements, to develop new marketing channels via social media, to provide better customer service, and to drive incremental revenue. Our customers include leading hotels such as Boscolo Hotels, InterContinental Hotels Group, Okura Amsterdam, Best Western and Hampshire Hospitality.
Founded in 2010, Olery is a privately held company based in Amsterdam, The Netherlands.
###