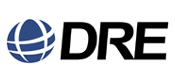 Louisville, KY (PRWEB) September 01, 2011
For the second straight year, Inc. magazine has named DRE, Inc., a premier surgical and medical equipment supplier, to its annual Inc. 5000 list of the nation's fastest-growing private companies.
DRE provides medical facilities throughout the world with an assortment of new and refurbished equipment, including patient monitors, anesthesia machines, surgical lights, and electrosurgical generators. The company's refurbished offerings make it a nice option for facilities who want to stretch their dollars in this economy.
"We are honored and humbled to make the list again in this tough economic climate," said Mike Spencer, DRE managing partner. "With businesses everywhere tightening their belts, we have taken nothing for granted. We will continue to work hard to capitalize on every opportunity."
For five years, Inc. (http://www.inc.com), a business magazine dedicated to owners and managers of growing private companies, has ranked the fastest-growing private companies in the United States. The top 500 companies are featured in the print edition; the list of 5000 is available online. Online retailer ideeli tops this year's list. Other companies on the list include Spirit Airlines, television maker Vizio, Honest Tea, and Dunkin Donuts, among other prominent brands featured on this year's list.
"Now, more than ever, we depend on Inc. 500/5000 companies to spur innovation, provide jobs, and drive the economy forward," says Inc. magazine Editor Jane Berentson. "Growth companies, not large corporations, are where the action is."
About DRE, Inc.
DRE is a premier medical and operating room equipment supplier. Since 1984, DRE has provided a combination of new and professionally refurbished or used medical equipment to industry professionals around the globe.
###