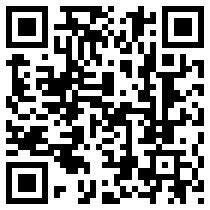 Many businesses solicit input from their customers, but only a few try to make sense out of the data and even fewer act upon it. The process must be transformed.
Boise, ID (PRWEB) September 01, 2011
If ever there was a time when businesses needed to know what was going on in the minds of their customers, this is it, and a Boise, Idaho, firm is determined to help by transforming how customers share their thoughts and suggestions. South Office, LLC, has launched a new online customer feedback resource site that offers businesses insightful information on how to gather customer input and use it to improve their operations and bottom line.
"Customer feedback is absolutely critical to the success of any business," says Martin R. Baird, Chief Feedback Officer for South Office, a company that focuses on how customers share feedback and how businesses use it. "The challenge is knowing the best ways to gather actionable information and how to translate it into successful business practices. Many businesses solicit input from their customers, but only a few try to make sense out of the data and even fewer act upon it. Clearly, the whole process must be transformed."
With years of recession and economic doldrums under their belts, businesses must zero in more than ever on customer satisfaction, Baird says. "One tactic they will learn at our site is to throw their customer comment cards in the trash," Baird says. "They will learn that feedback from these comment cards just isn't good enough in today's business climate ."
The site offers links to articles and commentary on customer feedback, customer service, the drawbacks of customer satisfaction surveys, the pitfalls of comment cards and more. Readers are urged to post comments and share links to additional resources. By sharing this information, the site will help businesses learn and improve, Baird says.
For example, the site offers a link to an Inc. magazine article on "How to Make the Most of Customer Feedback." The site also features a post about a pizza parlor that makes more than 25,000 comment cards available to its customers annually. The post offers this observation: "This is what businesses across the country and around the world struggle with. They put the cards out, they get some back....now what do they do with them? Will you take 25,000 comment cards and enter each of them into a database program so you can use the data? Not very many people would."
Businesses understand on a surface level that they need to know what's going on in their customers' minds, that they should know what customers are thinking and feeling, Baird says. "But do they really understand what's at stake?" he asks "According to Lee Resource, Inc., for every customer complaint, there are 26 other customers who remain silent. Capturing input from those silent customers – plus as many other customers as possible – and acting upon that knowledge pays off. Research shows that retaining just one customer will increase business from 5 to 25 percent."
Customer feedback is the key to growing a business and this site will give businesses the resources they need to gather useful customer input, according to Baird. It also will help them intelligently apply that information, Baird says.
South Office, LLC, helps businesses measure and manage the quality of their customer experience and improvements to their internal operations to enhance business performance and increase revenue. It is a leading company in client retention and development.
CONTACT: Lydia Baird
South Office, LLC
Phone (208) 991-2037
http://bit.ly/pZTZZo
# # #