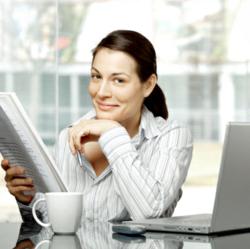 Make your own website in just minutes with our easy to use website maker that's great for both beginners and experienced users.
Scottsdale, AZ (PRWEB) September 06, 2011
Make your own website program makes it a snap for beginners to create a great looking, professional website! Act Now Domains, a leader in providing website building tools and services for beginners and professionals alike, recently featured its website building program in an internet ad campaign. The website builder allows users who may not be web-savvy to create a website in just minutes. It was featured in both text, video and image ads on websites across the internet.
The core message of the ad campaign was the ease of use of the Act Now Domains website maker. The website making process was broken down into three easy steps: 1) Pick a website design from a library of over 3,000 designs, 2) Add content, and 3) Publish the website. Also stressed in the campaign was the fact that everything is automated for the user so that even beginners who have never created a website before can build a website that looks professional and well-designed.
The ad campaign was launched in early July and ran for six weeks. The campaign was targeted at those users most likely to utilize a software program. The campaign featured the simplicity of use of the website building program as well as the fact that anyone can create a website, no special technical skills are needed. Another theme of the campaign was how quickly a website could be built even if the user had no previous experience. Even beginners can have a website published to the internet with just a few clicks of a mouse with the build your own website software program.
"Many people want a web presence, but not everyone knows the steps of how to build a website. Our internet ad campaign showed these users the process in a very quick, easy to follow manner. It was very successful," said Allison Lee, Vice President of Development for Act Now Domains. "It showed how even beginners can build a great looking website in just minutes with our easy to use website making software."
Act Now Domains
Act Now Domains is a leading provider of web domains and internet services that enable individuals and businesses to build, maintain and promote an online presence. Act Now Domains provides inexpensive domain names, website building programs, hosting, secure server and secure site certificates, and many other web related products.
For more information about Act Now Domains please contact the marketing department at Act Now Domains.
###