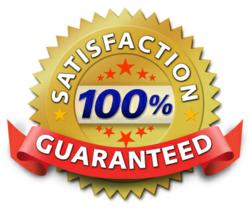 We stand behind our computer virus removal service 100%. We fix it or your money back.
Palm Springs, CA (PRWEB) September 13, 2011
Computer virus removal is now 100% guaranteed. My Computer Expert, one of the industry's leading remote and onsite computer repair companies, recently announced a money back guarantee for its virus removal service. My Computer Expert provides a satisfaction guarantee that if one of its computer repair specialists can't remove a customer's computer virus, that customer will receive his or her money back. This provides customers with the assurance that the virus will be fully removed from their computers by My Computer Expert.
Some computer viruses are more insidious than others and require a lot of expertise to ensure that they are fully removed. For example, security shield virus removal isn't achieved by some computer repair companies and software programs due to the fact that the virus attaches itself to normal programs including a user's normal anti-virus software. With its 100% money back guarantee, My Computer Expert assures customers that it will fully remove any virus, trojan, spyware or any other infection the user may have.
Certain fixes like those required for av security suite removal are not difficult for those with a technical background but many customers choose not to undertake the fix due to the time, effort and level of expertise required. My Computer Expert provides the money back guarantee to help assure these customers that they are in capable hands and the virus removal process will be done correctly and completely.
"We want our customers to know that we stand behind our work 100%. Our USA based computer specialists will immediately repair any type of virus the user may have. We have experience removing them all - everything from the security shield virus to the windows repair virus," said Jeff Godels, President of My Computer Expert. "We can make this guarantee because we know we do great work and fully remove the viruses from our customers' computers."
The money back guarantee is an ironclad guarantee that applies to the removal of all infections including those computer viruses that are considered difficult and time consuming to fully remove such as the google virus.
My Computer Expert
My Computer Expert is a leading remote computer repair company that specializes in virus removal, speeding up slow computers, installing software, installing and troubleshooting printer and wifi network issues and much more. My Computer Expert's computer technicians are available 24 hours a day and are based entirely in the USA. My Computer Expert provides a money back guarantee on all remote repair services.
For more information about My Computer Expert please contact the marketing department at My Computer Expert.
###