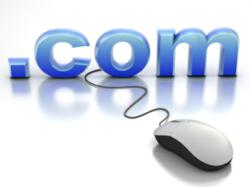 Los Angeles, CA (PRWEB) September 12, 2011
A free check domain availability search tool is now available. One of the most comprehensive website building resources on the internet, 2makeawebsite.com, recently announced the addition of a free domain name search box to their website. This useful tool provides website visitors the ability to check a domain's availability quickly and easily. It is a way for beginners to see how easy it is to search for a name for their website.
This easy to use tool is part of the website's section titled How to Register a Domain Name. This section provides all the information a beginner needs to know about registering a domain name as part of the website building process. This information is set forth in a clear step by step manner that highlights the important items a beginner has questions about as well as items that a new webmaster needs to be aware of but may not know to ask about. In addition, this section also provides tips for choosing the perfect website name.
The check domain availability search is just one tool that the website provides. It also provides a detailed tutorial which answers the most basic question most people new to website building ask: How do I make my own website?
This easy guide provides an extensive array of learning materials for anyone wanting information about creating a website. Materials include videos, printout guides and step by step instructions. The guide is set up for users who wish to learn how to make a website in differing degrees of detail: basic information, more detail or a comprehensive look at the entire making a website process.
The make a website tutorial is broken down into four distinct sections which show visitors new to the web building process the steps required to create a successful website. These sections include how to register a domain name, build a website, get traffic and make money. A series of tips, tools and instructions are included with each section including the check domain availability tool which can be of use to those users interested in buying a domain name for their website.
2MakeaWebsite.com is a leading provider of how-to information and tutorials to beginners seeking to create, develop and grow their own internet presence. It breaks down complicated information into a series of small, basic steps that a beginner can follow at his or her own pace.
###