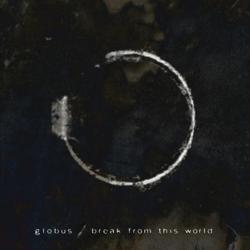 (PRWEB) September 06, 2011
Epic Rock group Globus release their third, full-length release "Break from This World" (Imperativa Records) on iTunes September 6th. Featuring an impeccable blend of enigmatic Pop/Rock melodies, powerful orchestral arrangements and edgy, modern sounds – Globus stands alone at the pinnacle of the Epic Rock genre.
Globus was formed in 2006 by Los Angeles-based composer Yoav Goren of Immediate Music, who is best known for writing epic trailer music for some of Hollywood's biggest blockbusters including: Lord of the Rings; Harry Potter and The Deathly Hallows 1 & 2; Spider Man 2 & 3 and Pirates of the Caribbean: At World's End among many others.
"Break from This World" offers music fans a full-throttle dose of Globus' unique and awe-inspiring brand of Epic Rock. From the first single, Wyatt Earth with its mesmerizing orchestral arpeggio opening punctuated by soaring melodic trumpet which merges into a driving, dynamic rock track – to the anthemic Save Me which features Freddie Mercury-esque vocals over a magnificent orchestral crescendo arrangement that brings the music to a powerful climax. The lead track, The Promise opens with a somber monastic choir and piano supporting melancholic soprano vocals, but quickly builds up to a dramatic and intense Rock track fueled by a driving drumbeat.
In 2006, Globus debuted its first, full-length LP "Epicon" that included the hit single, Orchard of Mines, which spent nine weeks on the Billboard Hot 100 Singles chart. Globus' 2006 world premiere live performance was the last concert held at The Grand Hall, Wembley, London.
"These are powerful, multi-lingual rock songs with a cinematic sensibility," says Yoav Goren, CEO Imperativa Records/Globus songwriter/producer/keyboardist. "Globus embodies the spirit of truly global, truly epic Rock."
Globus features an incredible line-up of accomplished musicians including: producer/composer Yoav Goren (piano); Dann Pursey (vocals, guitar); Ryan Hanifl (vocals); Anneke van Giersbergen (vocals); Lisbeth Scott (vocals); Scott Ciscon (vocals); Gregg Bissonette (drums); Fritz Lewak (drums); Matt Bissonette (bass guitar); Bruce Watson (guitars) as well as various international orchestras and choirs.
For additional information please visit: http://www.globusmusic.com/ or http://www.imperativarecords.com
###