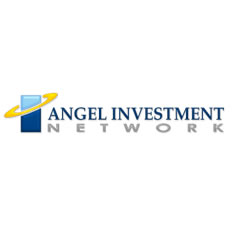 (PRWEB) September 01, 2011
The South African economy is growing - IMF is reporting a growth rate of 4% in 2011, and projected for another 4% in 2012. Business angels and investors alike have been looking into the country's market for opportunity, with some companies thinking more broadly and tapping the lower end of the economy. For example, SodaStream have rolled out a test program where they provided the equipment to local stores in South Africa who then could make and sell their own soda drinks for a discounted price.
And more and more angel investor networks are starting to appear, such as the South African Investment Network where over a hundred start ups have joined in the last 90 days looking for investment from both local and global investors in the coming months. Sectors range from fashion and entertainment, to manufacturing and telecoms.
To help boost the market's attraction globally, the local currency, the Rand has continued to maintain a good exchange rate on the US dollar - with a 7 to 1 foreign exchange rate. This is similar to that in 2007 before the global financial crisis, and AERCA Africa believes that foreign investors has been helping boost the currency by almost 5% recent weeks. Sites such as Bloomberg and Reuters noted the Rand recording the biggest growth amongst the world's 16 major currencies, while South African bonds had the best week since 2008. However, there is some dependence on the global market.
It is clear that the market as a whole needs to continue growing - and more entrepreneurs from within the country are required to make that happen. For example, Richard Branson recently warned that without more local business entrepreneurs, things could slide into reverse. In addition to that, government policy and procedure for start-ups in South Africa can be tough for new businesses to understand. As a result, the country runs the risk of pushing foreign investors away via a lack of flexibility.
Networks such as the Angel Investment Network have looked at closing this gap for locals and foreigners alike. Here you can join a community of other investors and entrepreneurs and can find people who are familiar with investing in South Africa, hence giving entrepreneurs useful advice to get past that first step. Ideas and opportunities come from all parts of the country, though many, including Wesgro, have touted the growth in innovation in the Western Cape area, a province where many of the local investors originate. At the same time, new companies such as mLab, which focuses on mobile technology innovations and entrepreneurs, have started up in areas such as Pretoria.
Find out more about investment opportunities in South Africa at http://www.investmentnetwork.co.za
###