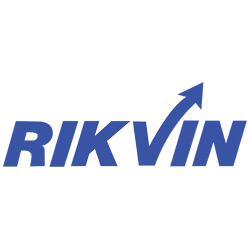 Having helped foreign companies setup subsidiaries and entrepreneurs incorporate Singapore companies for the past several years, we expect to see a surge in incorporation activities following the confirmation.
(PRWEB) September 07, 2011
His comment follows the recent confirmation of the Republic's credit ratings by Standard & Poor's (S&P) Ratings Services. Satish Bakhda adds "The rating affirmation comes at a significant time, at no point of history had ratings of countries mattered so much as it is now. With the rating of the USA falling, there prevails a lot of uncertainty in the market. But this reaffirmation of credit ratings will likely boost the sentiments in the market".
It can be recalled that just a few weeks back the global markets were rattled when Standard & Poor downgraded its ratings for the United States of America, sending shockwaves throughout the globe. Investors, wealth funds and banks are still in the grips of the unexpected downgrade and clamoring for safety.
S&P recently affirmed its AAA credit on Singapore's long-term government debt and an A-1+ rating on its short-term debt. Singapore is one of the few countries which have this coveted credit ratings and notably the only one in Asia to command such high rating. It has consistently sustained its credit rating over the past years.
Incidentally, just a couple of months back Bloomberg rated Singapore banks among the strongest in the world, - OCBC "ranks as the world's strongest bank"; DBS and UOB also are placed in the top six.
Earlier in the beginning of this year, DP Information Group, a Singapore-based information and credit bureau, awarded highest credit ratings to a significantly more number of Singapore companies than last year. The highest credit rating was a testament to the fiscal strength of the companies and on par with any other best managed companies in the world.
The ratings for Singapore are a result of the sovereign's extensive fiscal and external strengths, and its solid record of prudent macroeconomic management. Government's surplus provides strong fiscal flexibility against potential economic and fiscal shocks. Singapore's political stability is also a contributing factor. Not only does the sovereign rating holds well many of Singapore companies and institutions also score well with the credit rating agencies.
Satish Bakhda says, "Singapore will see an exodus of funds inflow from individuals and companies looking for safe havens to park their funds. The influx of funds would translate to lower credit rates for borrowers, so companies and individuals looking for loans may find it easier and inexpensive to obtain financing. It will immensely benefit the companies depending on credit. Companies being located in a highly rated country could give them a competitive advantage over other borrowers.
Singapore will become an increasingly attractive destination for Foreign Direct Investors. Singapore companies looking for such investments will benefit and even Singapore startups, especially those operating in the high growth technology sector will find it easier to get the much desired funds for growth and expansion from investors and venture capitalists."
The extraordinary reserves of Singapore empowered the government to extend powerful stimulus measures in 2009, during the global financial crisis. If the much feared double dip becomes a reality then the enterprise community in Singapore can expect a similar sweeping support from the government. Moreover the political stability of Singapore - the prime destination for foreign companies to incorporate subsidiary companies in Singapore - facilitates structural reforms to ensure the economy remains competitive. With so much of uncertainty around and growing inflationary pressures on companies, a likely drop in interest rate and a strong Singapore dollar helping imports will shore up the market sentiments.
Satish Bakhda says "having helped foreign companies setup subsidiaries and entrepreneurs incorporate Singapore companies for the past several years, we expect to see a surge in incorporation activities following the confirmation. Although Singapore is vulnerable to external shocks as an export dependent and open country, as such, there is an economic shift in favor of Asia, and Singapore is the preferred destination for setting up regional base for company operations. With such high ratings underscoring the status of Singapore new company formation, investments, and jobs are set to go up to some significant extent."
About the publisher:
Established in 1998, Rikvin specializes in company registration, offshore company incorporation, immigration, Singapore work pass matters and other related corporate services for global entrepreneurs. The firm has succseesfully helped hundreds of local and foreign entrepreneurs setup a company in Singapore.
Rikvin Pte Ltd
20 Cecil Street #14-01 Equity Plaza Singapore 049705
Main Lines : (+65) 6438 8887
Fax : (+65) 6438 2436
Email : info(at)rikvin(dot)com
website: http://www.rikvin.com/
###