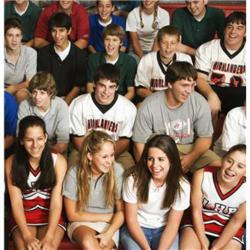 Each day, about 3,450 young people between 12 and 17 years of age smoke their first cigarette according to the Substance Abuse and Mental Health Administration. Results from the 2009 National Survey on Drug Use and Health: National Findings
Troy, MI (PRWEB) September 01, 2011
Participants call in from home or office on September 8th to the number emailed to them when they register for the TeleClass coordinated by 7Solutions at http://www.PreventYouthSmoking.info.
This engaging and interactive TeleClass will identify keys to successful tobacco cessation programs and offer strategies participants can begin using right away.
Register at http://www.PreventYouthSmoking.info. There is no fee for this 60 minute workshop.
About the Presenter: Traci Wojciechowski is the Regional Director of Student Assistance Programs for Caron Treatment Centers. Caron, a national leader in substance abuse treatment, is in its fifth decade of providing a full spectrum of chemical dependency treatment programs for all those affected by the disease of addiction.
Caron Treatment Centers Student Assistance Program accepts funding from Philip Morris USA, an Altria Company; US Smokeless Tobacco, an Altria Company; John Middleton Company, an Altria Company
###