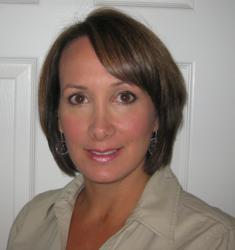 As we continue to grow, it's critical that we partner with practitioners who share the same vision of making every step of the patient experience
Atlanta, GA (PRWEB) September 02, 2011
Circulatory Centers, a premiere practice specializing in the diagnosis and treatment of varicose veins, recently opened a new location in Atlanta, Georgia. This brings the total number of Circulatory Center offices to 23 in five states – including Ohio, Pennsylvania, West Virginia and Connecticut.
Dr. Lisa Perez will lead all treatments provided in Atlanta. Dr. Perez moved to Atlanta in 2000 and was born and raised in Staten Island, New York. She is a graduate of the University of Pennsylvania and earned her medical degree from the University of Medicine and Dentistry of New Jersey. She completed her residency in Emergency Medicine at East Carolina University in Greenville, North Carolina and she is Board Certified in Emergency Medicine as well as a member of the American College of Phlebology and North Fulton Chamber of Commerce.
The new Roswell location will provide treatment for large varicose veins and spider veins by offering non invasive, in-office procedures such as EVLA and sclerotherapy. Circulatory Center's Registered Vascular Technicians perform duplex ultrasound studies on each patient in order to provide an accurate diagnosis and treatment plan. As such, Circulatory Centers has been awarded accreditation by the Intersocietal Commission for the Accreditation of Vascular Laboratories.
"As a physician, I have been impressed with the care and quality of treatment that I observed in working with Circulatory Centers. Their standards relative to patient care were consistent with my approach to practicing medicine. Clearly, they are a leader in their field and I felt that this is a great fit for me both professionally and personally." states Dr. Perez.
Circulatory Centers President David Gilpatrick is certain that the Atlanta team - under the leadership of Dr. Perez - will offer the same type of high quality patient care that has solidified Circulatory Centers as the leading provider of vein treatment in the Eastern United States over the past 30 years. "Dr. Perez has built a team dedicated to patient satisfaction. As we continue to grow, it's critical that we partner with practitioners who share the same vision of making every step of the patient experience – from the first telephone call through the insurance process, treatment and follow-up – extremely positive and beneficial." Dr. Perez' entire Atlanta staff shares this philosophy."
In 2010, Circulatory Centers providers performed over 30,000 procedures, a 29% increase over 2009. Their documented success rate in eradicating varicose veins has remained at 97% over the past three years and 95% of all treatments are covered by insurance.
About Circulatory Centers
Founded in 1979 by William G. Katz, M.D., a pioneer in vein care, Circulatory Centers has been recognized nationwide as a premiere provider of venous disease. The Physicians at Circulatory Centers have further refined and improved treatment modalities to the point that large and small veins can be eliminated with in-office procedures. Circulatory Centers are now under the direction of Louis M. Certo, M.D., F.A.C.S. Dr. Certo has been a staff surgeon for Circulatory Centers under Dr. Katz since 1997 when he began his career in Phlebology. He is now widely recognized as one of the foremost vein treatment specialists in the United States.
###