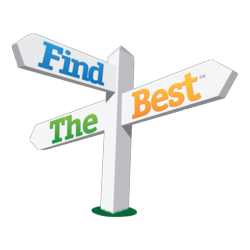 Santa Barbara, CA (PRWEB) September 01, 2011
Each August, various publications put out their annual college rankings, but with so many different criteria to choose from—and with a highly diverse student population—many universal ranking systems fail to apply to the majority of non-Ivy League education-seeking students.
With thousands of colleges and universities to choose from, the process of finding "the best school"—where a student will spend the next two or four years—is a complicated and personal one.
Malcolm Gladwell of The New Yorker critiqued broad-scale rating systems like the U.S. News & World Report, saying: "It aims to compare Penn State—a very large, public, land-grant university with a low tuition and an economically diverse student body—with Yeshiva University, a small, expensive, private Jewish university," he wrote in a recent article.
When looking into colleges and universities, there are a range of factors a student must consider. But while broad ranking systems provide a general idea as to which colleges are regarded as the most prestigious based on a limited set of factors, they fail to help personalize the decision-making process. As it currently stands, these college-ranking systems are only relevant to the minority who are cut out for the elite—and expensive—Ivy Leagues.
"Broad-scale college ratings are great for headlines, but they don't do much in the way of helping incoming college students actually choose a college. The fact that Harvard or Princeton might be ranked number one overall doesn't help a student—who likely has financial, academic and other needs and constraints—actually make a decision," Campus Explorer CEO Jerry Slavonia said.
The Colleges and Universities Comparison on FindTheBest, a comparison engine, allows students beginning their college search to sort, filter and compare institutions of higher education by factors like location, acceptance rate, student population, average SAT scores, tuition rates, degrees offered and more. In this way, students themselves can choose the best school based on the criteria important to them—whether that means a private Ivy League on the East Coast that costs upwards of $40,000 or a California-based state-school with a tuition rate under $15,000.
###