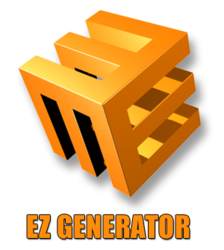 If you can use a word processor you can make a professional looking website with EZGenerator
(PRWEB) September 02, 2011
When Image-Line started, no available website development software could meet their needs, so they decided to build their own. From then on, Image-Line websites (FL Studio, FL Studio Mobile, Deckadance, Image-Line, EZGenerator) and the EZGenerator web development tool have grown hand in hand.
Easy to publish your first site in less than an hour since it's based on templates with easy customization.
Has relevant tools & features including Social media, Blogs, Google stuff, RSS, PHP & SQL.
e-commerce capabilities with back office & shop pages.
Ready to grow with you, allowing template customisation, raw HTML , PHP & Java coding.
Great value. There's no limit on the number of sites you make, no monthly fees and you can upload your sites to ANY web-host.
Most importantly, all at a sensible price.
EZGenerator 4 is the latest incarnation of the program and represents a complete program overhaul with the aim of adding new features and improving work-flow.
New GUI with integrated icons and improved layout.
New project templates.
New free 'Flash' Bannermaker included.
Artisteer templates support via import.
Auto-update
Each dialog now has presets - Use predefined or save your own.
Slidebar features - Sliding content windows with next/back options.
Newed Online Administration pages – Back office.
Full Unicode (utf-8) support - Multi-language compatible.
Now uses JQUERY based scripts - EZG3 used Mootools.
PRICING
EZGenerator is available for 99€ /129$
Notes: Orders from EU countries will incur 21% VAT. Price includes free upgrades and access to on-line templates for 1 year from the date of purchase. After this time the program will continue to function normally in all other respects. After 1 year, program update and template access can be renewed for $39 /yr.
TRIAL VERSION
Download the trial version from here.
Trial limitations are: 1. Template downloads are disabled, and contains selection of 200 templates. 2. The letter 'a' is replaced with 'e' for your amusement :-) 3. A footer is added to each page: ''This page has been generated with the Trial version of EZGenerator'. 4. All processed Images are 'Demo' Watermarked
Established in 1994, Image Line Software provides high quality music applications to the computer-based music community and is well known for its leading digital audio workstation FL Studio (formerly FruityLoops), high quality synthesizers including Sytrus, PoiZone,Toxic Biohazard, Morphine, Ogun and Sawer, a mix of innovative Effect plugins like Maximus and Hardcore and range of sample libraries used in their multi-sampler plugins DirectWave and Soundfont Player. FL Studio Mobile. The acclaimed DJ mixing software application Deckadance. In addition to its audio software, Image Line Software develops and distributes the web site building application, EZGenerator.
For more information, please contact:
Scott Fisher, Communications & Marketing Manager
Image Line Software
E-mail: press(at)image-line(dot)com
http://www.image-line.com/documents/news.php
###