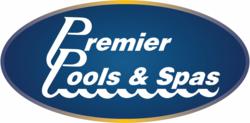 Sacramento, CA (PRWEB) September 01, 2011
To offer more value and to better service their current and potential licensees, Premier Pools Management Corp. (PPMC), licensor of Premier Pools & Spas, one of the nation's leading pool builders and remodelers, is expanding their offerings to include retail management and support.
In April of 2010, Premier Pools - having been in business for 23 years with nine company-owned locations in three states, began licensing their nationally recognized and respected brand to other quality pool builders. Since then, 21 builders from Maine to California have been added with four more locations slated to open in the next month. "We've had astounding success in a very short amount of time," said Paul Porter, CEO of PPMC. "It just proved to me that there are a lot of good builders that have weathered this economic storm, but needed the guidance, support and backing that we provide to make it to the next level."
It soon became evident that there was another hole to fill. "As we started talking to builders, it became clear that there was a significant need for help in the retail portion of their businesses," said Porter. "For some of the builders in the Northeast and Midwest, retail sales are crucial in sustaining them through the pool construction off-season. " Porter added, "I thought to myself…we know how to run a successful retail business. We've been doing it for years and are extremely profitable at it. It did not take long to decide that we needed to add a retail division of PPMC and I knew exactly the right person to run it. It had to be Rob Carter."
Carter is part-owner of all four Premier Pools & Spas locations in Arizona and is an industry veteran with over 20 years of successfully managing some of the largest retail chains in the country. Since he joined Premier Pools four years ago, each location has experienced double digit growth.
"There are many components to a success retail model", said Carter. "It's not just about what products you carry and how the store is laid out. It is about providing extraordinary customer service to every single customer, every single time. I am very passionate about this." He added, "When you factor in the benefits of being a part of Premier Pools, the pricing and negotiating power that we have because of our size, it just brings it to a whole new level. " Because of his track record and level of expertise, Carter has recently been named President of PPMC Retail Division.
Continuing to pursue their aggressive nationwide expansion, PPMC is actively seeking new pool builders and retail store owners to become licensees. They will be exhibiting in several national tradeshows to talk to prospects one-on-one, starting with the International Pool Spa Patio Expo in Las Vegas this November.
Media Contact:
Lynn Panasci
VP of Marketing and Business Development
Mobile: 209.480.10.50
###