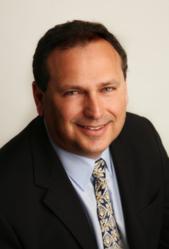 The short sale niche for realtors could be a bottomless pit unless they really know what they're doing.
(PRWEB) September 01, 2011
A recent survey conducted by the National Association of Realtors (NAR) concluded that a lack of realtor training in the negotiation and disposition of short sales is causing a flurry of lawsuits. Short sale disputes were designated as the most significant legal issue facing real estate professionals today and three in four real estate professionals believe it will be one of the top three legal issues they face in the future.
According to Raffi Tal, EVP, I Short Sale, Inc., "The short sale niche for realtors could be a bottomless pit unless they really know what they're doing. Negotiating a lender-approved sales price, compiling a complete documentation package and following all disclosure guidelines is unfamiliar territory for most real estate agents." He continued, "It's definitely in the realtors' best interest to seek out experienced short sale negotiators with the expertise needed to handle the heavy lifting; otherwise, as this survey clearly demonstrates, they may put themselves in legal jeopardy."
With help from both the federal and private sectors, short sale transactions are projected to exceed 250,000 in 2011, a 25% increase over the previous years. The government's Home Affordable Foreclosure Alternative (HAFA) program continues to remove restrictions to make the short sale option more attractive, and lenders' proprietary short sale programs are outpacing the governments' programs with 113,000 recorded short sales in the 1st quarter alone. Real estate agents find themselves unprepared for these complex negotiations and disclosure requirements that involve the lender, distressed borrower and buyer. Not surprisingly, the result has fueled a spike in litigation over mishandled transactions. "The best way for realtors to avoid costly litigation," Tal states, "is to have a strategic partnership with a short sale negotiator that has a track record of success managing the complexities of the short sale process."
To add to the equation, realtor inexperience in negotiating short sales is potentially protracting the negotiation process. A short sale transaction can take as long as ten months or more to finalize with less than 20% of these transactions believed completed in three months or less. "The ability to outsource the time-consuming short sale process enables realtors to focus on the more lucrative activities that they do best – obtaining listings and selling properties. When you look at all of the dynamics, it's easy to see why it's in everyone's best interest to bring in a short sale specialist," Tal concluded.
I Short Sale, Inc. based in Woodland Hills, California, has facilitated short sales, loan modifications, forbearances, deeds in lieu and other loss mitigation solutions for property owners and lenders since 1991. For more information, visit http://www.ishortsale.com. I Short Sale, Inc. is part of the Peak Corporate Network. As a leading authority in the real estate industry, The Peak Corporate Network provides a full array of comprehensive real estate services nationwide including brokerage services, mortgage financing, loan servicing, escrow services, foreclosure processing and 1031 Exchange.
The Peak Corporate Network is not a business entity; the brand represents a group of related separate legal entities each providing its unique set of real estate services.
# # #