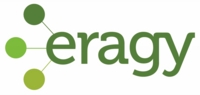 Durham, NC (PRWEB) September 15, 2011
Eragy, Inc., a leading provider of award-winning energy management software applications and services, today announced a new home energy management application and service for Control4® home automation systems.
Eragy's third generation energy management app for Control4 systems, Watt's on Now!, enables any Control4 user to save energy. Users can download Watt's on Now! from Control4's 4Store™ Application Marketplace and instantly start saving energy.
Free and Premium Versions Provide Energy Savings
The free version of Watt's on Now! provides users with an easy way to visualize lighting, climate control, and audio/video systems and quickly become engaged in their home energy usage.
Users can also opt for a paid version of Watt's on Now! to add monitoring of their whole house energy consumption as well as energy used by individual appliances and circuits within their homes. Homeowners can conveniently monitor their energy usage from their TV screen, iPad, Control4® touch screen, smart phone, or web browser, providing consumers with numerous options for monitoring and managing their energy consumption.
Watt's on Now!, coupled with a compatible in-home power sensor, enables homeowners to save up to 20% or more off their monthly electric bills. The app currently is compatible with the TED 5000 and eGauge power sensors and will support additional power sensors later this year.
Enhanced Features for Solar Users
Eragy's latest home energy management application also includes a number of new features targeted at users of solar and other renewable energy sources. The premium version of Watt's on Now! provides an easy way for solar users to visualize their energy consumption and energy generation and easily understand the real-time and historical value of their generated energy.
Watt's on Now! also supports many of the complex utility rate plans that exist in California, Arizona, and other areas across the U.S and Canada. This includes Southern California Edison (SCE) and Pacific Gas & Electric Company (PG&E) tiered and time-of-use rate plans. The app works in conjunction with Eragy's cloud-based Utility Rate Engine and enables users to instantly understand the true value of solar energy being generated, even in areas that have complex utility rate plans.
Eragy's Cloud-Based Alerts & Engagement Engine
Like Eragy's other home energy management offerings, Watt's on Now! also includes a number of proactive alerts and notifications that provide users with real-time information on their energy consumption and system health via email and SMS/text messages.
"Watt's on Now! is a great example of an innovative application that provides tremendous benefits to both our Control4 dealers and end-users," stated Eric Smith, Chief Architect, Control4. "The app allows users to take charge of their energy consumption while reducing the increasing strain on our electrical grid."
By combining the power of the Watt's On Now! app with Eragy's cloud-based alerts and engagement engine, Control4 users can truly maximize their long-term energy savings and eliminate the "time-to-drawer" issues associated with other home energy management products.
"We are excited to introduce a broader population of Control4 users to home energy management", said Mark Komanecky, Eragy's Vice President of Sales and Marketing. "By providing users with a simple and easy way to visualize and engage in managing their energy usage, Watt's on Now! can help countless consumers reduce their energy costs."
Eragy's Watt's on Now! application and service is currently available through Control4's 4Store Application Marketplace. Control4 users can download the free version directly from the 4Store or opt for the paid version which is available from Eragy-certified Control4 dealers in the U.S. and Canada.
The premium version of Watt's on Now! Eragy's application and service is priced at $199 (MSRP) and includes the Watt's on Now! app, Eragy software driver, and 12 months of energy monitoring service via the Eragy.com consumer web portal.
About Eragy
Eragy, Inc. is a leading provider of award-winning energy management software applications and services. Eragy's initial services include energy monitoring, intelligent demand management and smart home system monitoring. Users can achieve energy cost savings of up to 30% per month. Eragy enables its dealers to generate recurring revenue via energy monitoring, demand management and smart home monitoring services. For more information please visit http://www.eragy.com.
Copyright© 2011 Eragy Inc. All rights reserved.
###