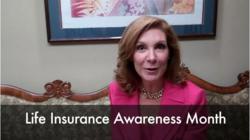 "If it wasn't for [my grandmother] and the fact that we had financial stability because of my mom's life insurance, I'm not sure where I'd be today." - Lamar Odom
Miami, FL (PRWEB) September 01, 2011
The nonprofit LIFE Foundation has coordinated Life Insurance Awareness Month (LIAM) every September to inform Americans of the need and importance of including life insurance in their financial plans. LIFE has enlisted NBA champion and reality TV star Lamar Odom to serve as their spokesperson, as the L.A. Lakers player can personally attest to the vital necessity of investing in a life insurance policy.
Odom was raised in a single-parent household by his mother, Cathy, who sadly lost her battle with colon cancer when he was just 12 years old. "If it wasn't for [my grandmother] and the fact that we had financial stability because of my mom's life insurance, I'm not sure where I'd be today," said Odom in an interview with LIFE, "Too many Americans think it won't happen to them and haven't done the kind of planning my mom did." Odom has reason for concern – according to a 2010 survey by insurance research firm LIMRA, life insurance ownership is at its lowest point in 50 years. A Genworth Financial report found that 45 to 69 percent of parents in the U.S. do not own life insurance, with single parents leading the way.
These alarming statistics are what prompted the life insurance industry to devote an entire month to life insurance awareness, as most Americans have little or no life insurance, which may be endangering the stability of their family's financial future. "Buying life insurance was one of the first things I did when I joined the NBA. I'm a husband and have two beautiful kids, Destiny and Lamar Jr., and I want to make sure they'll be provided for if something were to happen to me," Odom stated.
In honor of LIAM 2011, LifeQuote is producing informative and educational videos to raise awareness about the importance of securing life insurance protection. The LifeQuote YouTube video series will feature topics related to the role life insurance is (and isn't) playing in the lives of modern-day Americans. Viewers will learn about the "Top 5 Excuses" for people not having life insurance coverage, the new role of women in making household financial decisions (like purchasing a life insurance policy) and more. The series also profiles real-life stories from people who almost put off buying life insurance until it was too late, and other relevant topics.
"I hope that by sharing my story, more people will take steps to protect themselves and their families with life insurance," explained Odom, "A lot of people don't think they'll ever need [it], but how do you know? My mom didn't, but look at how important her decision [turned out to be]." More information on the LIFE Foundation and LIMA is available at http://www.lifehappens.org/.
About The Company:
LifeQuote Holdings, Inc., is a pioneer in online life insurance brokerage. The firm was one of the first to offer consumers life insurance quoting technology via telephone in the 1980's, prior to developing the Internet business model. The executive team is made up of life insurance and retirement plan veterans, as well as media/marketing specialists, and experts in web design, development and search engine optimization. The company CEO is a respected leader in his field and coveted public speaker at national industry meetings. To find out more, please visit http://www.lifequote.com.
###