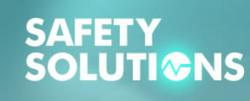 Safety Solutions LLC provides CPR, basic life support, and other first aid training throughout New Jersey but is now expanding its operations to Connecticut, in addition to offering new classes to educate on the proper responses in an emergency.
Middlesex, NJ (PRWEB) September 01, 2011
Safety Solutions LLC, a trusted partner in first aid education, has recently announced its expansion with new class locations and offerings in both New Jersey and Connecticut. Safety Solutions LLC is a New Jersey-based company and looks forward to growing in both of these locations.
In New Jersey, healthcare professionals and first aid training candidates can take advantage of convenient class options in the new Safety Solutions LLC location in the Holiday Inn at 100 Patterson Plank Road in Carlstadt, NJ. Additionally, Safety Solutions LLC has moved into a new headquarters facility located at 464 Lincoln Boulevard in Middlesex, NJ. Safety Solutions LLC also offers classes in Cherry Hill, NJ.
In Connecticut, Safety Solutions LLC will be offering its full catalog of safety and first aid courses at the Hampton Inn at 129 Plains Road in Milford, CT.
Both Connecticut and New Jersey first aid and safety certification courses are instructed by professionals who are certified by the American Heart Association (AHA), the National Safety Council (NSC), and/or the American Safety and Health Institute (ASHI).
Recognizing a need in the communities surrounding its teaching facilities, Safety Solutions LLC has also expanded its course catalog to include the American Heart Association's Family & Friends and Advanced Cardiac Life Support (ACLS) certification classes. The Family & Friends training option is designed for families, babysitters, and other members of the community searching for basic first aid knowledge. The Advanced Cardiac Life Support (ACLS) certification is designed for healthcare professionals looking to obtain or renew their certifications according to American Heart Association guidelines.
In addition to these new classes, Safety Solutions LLC also offers American Heart Association CPR training, Basic Life Support (BLS) certification classes, fire extinguisher training, and group first aid classes.
For more information about classes, scheduling, or locations, visit Safety Solutions LLC online at LearnSafety.net or call 1-888-723-3650.
About Safety Solutions LLC:
Safety Solutions LLC offers CPR classes in NJ, BLS certification in NJ, and now BLS and CPR classes in CT. With a full catalog of safety classes created by the American Heart Association, Safety Solutions LLC is your partner in safety education and certification. Classes are offered throughout New Jersey and Connecticut in many convenient locations. Group classes, online classes, and on-site training available. Call 1-888-723-3650 or visit LearnSafety.net for more information, class schedules, and course options.
###