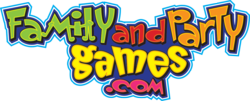 We couldn't be more excited to reward our loyal fans for a 3rd straight year with our 'Get Loaded!' Contest
Miami Beach, FL (PRWEB) September 01, 2011
FamilyandPartyGames.com, creator of the bestselling Loaded Questions game, has launched the 3rd Annual 'Get Loaded!' Contest to reward humor, creativity and originality with $10,000 in cash prizes. This year's contest is based on answering ten open-ended questions that draw from the hysterical new Awkward Family Photos game and the popular Loaded Questions game.
"We couldn't be more excited to reward our loyal fans for a 3rd straight year with our 'Get Loaded!' Contest," said Eric Poses, president of FamilyandPartyGames.com and All Things Equal (makers of Loaded Questions and Awkward Family Photos). "Our first two contests each resulted in thousands of entries and we expect this year to be even more popular due to the fun, easy and creative nature of the contest."
To enter, simply visit http://www.familyandpartygames.com/getloaded and answer any of the ten open-ended questions by January 6, 2012. Answers will be judged on humor, creativity and originality. The winning answer to each question, as judged by the team at FamilyandPartyGames.com, each will receive $1,000 for a total of $10,000 in prizes. Official rules are available on the contest page.
About FamilyandPartyGames.com and All Things Equal:
Founded in 1997, FamilyandPartyGames.com and All Things Equal are the brainchild of entrepreneur Eric Poses, starting with the hit game Loaded Questions. With a small loan from his parents, Poses created the game and embarked upon a 16-week tour of the United States selling Loaded Questions from the trunk of his car. In a short period of time the first 5,000 games sold, attracting the attention of major retailers like Target and Amazon. Today, Loaded Questions has sold more than one million copies and boasts seven different versions. Also within the games portfolio is The New Yorker Cartoon Caption Game, The Greatest Day Ever Game and Awkward Family Photos, based on the hit Web phenomenon. All Things Equal products are made in America and can be found at Target, Toys R Us, Barnes & Noble, Amazon and at hundreds of specialty stores and Web sites. To date, the company has generated more than $25 million in retail sales and is based in Miami Beach, FL. For more information, please visit FamilyAndPartyGames.com.
###