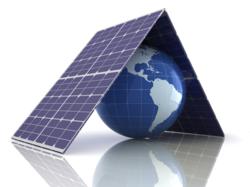 Poultry Farms Embracing Renogy's Solar Solutions.
Baton Rouge, LA (PRWEB) September 01, 2011
Renogy's Photovoltaic Solar modules will be incorporated by Southern Solar Systems, a commercial and residential PV solar systems design and installation company, into many of their projects—especially for agricultural use such as poultry farm applications.
There is a huge growing need in the agricultural industry for clean energy right now. Southern Solar is installing over 600KW of Renogy solar panels onto poultry houses this year alone. Planned installations for next year will exceed 1MW.
Southern Solar's choice to use Renogy panels reflects the high quality that Southern Solar demands from their suppliers. "By using Renogy PV modules we are able to provide the best engineered PV solutions through the use of the latest solar technologies", said Larry Bradford, President of Southern Solar Systems.
Renogy is well known in Europe and its PV systems are qualified by Switzerland-based, Global Approval Program for Photovoltaics (PV GAP), which leads the industry. Renogy's factories produce solar ingots, wafers, cells, and modules insuring cost and quality control at each step in the production process. This vertical integration enables Renogy to offer competitive pricing that Southern Solar passes through to their commercial, agriculture, and residential customers.
"Renogy is excited to work with Southern Solar to supply modules for their cost effective solar solutions," explained Renogy president, Yi Li. "Southern Solar shares the same commitment of providing a consistently high quality solar product that is both insurable and bankable."
About Southern Solar Systems
Headquartered in Huntsville, Alabama, Southern Solar Systems, Inc. serves the entire southeastern United States, specializing in small to midsize commercial "On-Grid" Photovoltaic solar systems. Southern Solar provides their clients with a complete solution including system design, sizing, product selection, installation, and commissioning. The company's founders have decades of experience in the solar business and apply their expertise to each project. For more details about Southern Solar systems, please call (256) 883-9848 or go to http://www.southernsolarsys.com/.
About Renogy LLC
Renogy is a global player of production and distribution of solar panels. Being vertically integrated from solar ingots to solar modules, Renogy specializes in developing turnkey PV projects and delivering the most reliable and cost effective solar energy solutions. By strategically partnering with leaders from different industries, Renogy creates added value for their clients. Renogy's state of the art production of top quality solar cells and the use of superior accessories enable them to produce high performance solar modules that maximize the energy yield of the solar system per unit area. Most importantly, Renogy technology reduces the system cost per watt. Customers interested in learning more about Renogy's panels can visit http://www.renogy.com.
###