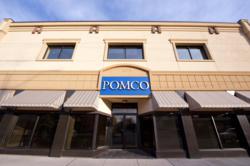 Changes in the economy have made third party administrators a highly sought-after resource.
Syracuse, NY (PRWEB) September 01, 2011
POMCO Group, one of the largest independent benefits administrators, recently announced its move into the top five percent of the nation's administrators. The inclusion into the top five percent is a result of the continued growth of the company as determined by the Society of Professional Benefits Administrators (SPBA).
Established in 1978, POMCO Group's success has been contributed to its expertise in designing customized and flexible benefits and risk management plans for self funded employer groups. Changes in the economy, including health care reform, have found more employers searching for options to fully-insured employee benefit plans making third party administrators such as POMCO Group, a highly sought-after resource.
POMCO Group was at the forefront of health care reform, establishing a blog for self funded employers that advised of upcoming and current legislation. "Self funded employers have special considerations and Health Care Educator, the POMCO Group blog, has been a direct channel of communication to self funded employers during the whirlwind of health care reform and for general industry matters," states POMCO Group Blogger and Vice President of Compliance Kathleen Lamb, Esq.
POMCO Group's move to the top five percent of the nation's benefits administrators places them with only 10 other third party administrators that have reported revenue of $40 million to $100 million in 2010.
For more information on POMCO Group visit http://www.pomcogroup.com. You can view Health Care Educator, the POMCO Group blog, at blog.pomcogroup.com.
###