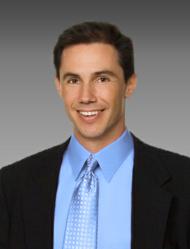 "Invest in places that make sense so you can afford to live in places that don't make sense." Jason Hartman, CEO, Platinum Properties Investor Network and Host of the Creating Wealth Show
Irvine, CA (PRWEB) September 01, 2011
Jason Hartman, creator of the Complete Solution for Real Estate Investors™, is no stranger to income property investing. As a real estate investor for over 20 years, Jason's investments include properties in 17 cities across 11 states—which makes him uniquely qualified to offer these seven tips for analyzing property before purchasing for investment property:
1. Rent-to-Value Ratio (RV Ratio): This is the most important and simplest initial metric. The monthly rental income should ideally be 1% to 1.4% of the purchase price or better in the current market. Many investors make the mistake of looking at cash flow, which can be very deceiving as it does not properly account for financing.
2. Leverage: Unless a property investor has an amazing relationship with their lender, there's a good chance a larger down payment will be needed than even five years ago. That's just the state of the current banking industry thanks to a tsunami of reckless borrowers, lenders, Wall Street financiers and government initiatives like the Community Reinvestment Act (CRA) over the last decade and earlier. These days, it's fair to say that one will probably have to put down minimum 20 percent of the total purchase price in cash in order to obtain financing. "And that's the way it is" as Walter Cronkite used to say.
3. Initial Cash Investment: The initial cash investment is the sum of the purchase price and any closing costs associated with buying the property. Be careful that the seller or seller's agent doesn't sneak any unexpected items into the closing. In fact, investors who are prepared to drive a hard bargain might be able to craft a property deal without paying any closing costs—if the seller is duly motivated.
4. Operating Income: Before seriously considering a property investment, take a close look at the income projections. After all, this is about making money, right? Without income projections, an investor won't know if it's a good deal or a bad one. Property Tracker is the software that Jason Hartman recommends. Enter the numbers and it presents a nice, neat encapsulation of the important details related to the deal. Operating income is the annualized gross income expected from rent. Multiply the monthly rent by twelve, subtract vacancies/bad debt and what's left is operating income. Without actual numbers, use eight to 10 percent for vacancies, depending on how conservative one wants to be in projecting return on investment (ROI).
5. Operating Expenses: Next up are operating expenses. Any costs associated with owning, maintaining, managing and renting income property fall into this category. Examples would be property taxes, insurance, management fees, advertising fees and maintenance. Right away, if the operating expenses are more than the operating income, that's a clear indication of a problem. The deal already has no hope of positive cash flow. This fact might not be an automatic deal killer but it should give serious pause for consideration.
6. Net Operating Income: After expenses are subtracted from income, what's left is net operating income. This is all profit, right? Not quite. Property investors still have to pay the mortgage or debt service every month. This doesn't fall into the operating expense category but still needs to be taken into account. Go ahead and subtract mortgage expenses from net operating income to find out if the property will provide a positive or negative cash flow.
7. Cash Flow: Any positive number here has the makings of a great property investment. Think about it like this. Income from the property will cover all expenses, including mortgage payments, which essentially means getting the investment property for free. This doesn't mean that a property has to provide positive cash flow to make financial sense but it is a strong indicator.
Bonus Tip - Tax Benefits: It should be noted that income property is the most tax-favored asset class in America. If one qualifies for all the tax benefits offered by income property, the depreciation /passive losses can provide enormous savings and increase ROI dramatically. Consult a tax professional to qualify for real estate professional status. The other huge tax benefit offered by income property is the ability to trade it and defer the capital gains tax on profits.
"There are a handful of cities around the country that offer some exceptional opportunities for prudent investors," said Jason Hartman, founder of Platinum Properties Investor Network, Inc. and host of The Creating Wealth Radio Show. "We see a lot of people making mistakes that could have been avoided with a little guidance. Do your homework, ask questions and have a trustworthy investment counselor. There are incredible opportunities in today's marketplace where investors can buy far below the cost of construction or replacement."
About Jason Hartman
One of America's foremost experts on long-term wealth creation through income property, Jason Hartman is the founder and CEO of Platinum Properties Investor Network, The Hartman Media Company, Open Door Auctions and The Jason Hartman Foundation. Starting with modest means as a 19-year-old college student, Jason Hartman embarked on a part-time career in real estate. Through creativity, persistence and hard work, he soon joined the ranks of the top one-percent of U.S. brokers and earned a number of prestigious industry awards.
By 1997, Hartman realized his entrepreneurial dream and turned around a failing real estate brokerage firm that he later sold to Coldwell Banker. He combined his dedication and business talents to become a successful entrepreneur, public speaker, author, and media personality. Hartman's highly sought after educational events, speaking engagements and his acclaimed "Creating Wealth" radio show inspire and empower hundreds of thousands of people in 26 countries worldwide.
Hartman's Platinum Properties Investor Network, Inc. is an innovative firm designed to help people achieve the American Dream of financial freedom via income property investment in prudent markets nationwide. His Complete Solution for Real Estate Investors™ is a comprehensive system providing real estate investors with education, research, resources and technology to handle all areas of their income property investment needs. For information, call 714-820-4200 or visit Jason Hartman online.
###