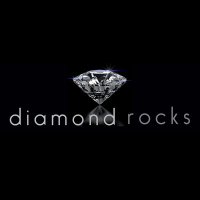 Our buying team here at Diamond Rocks has worked very hard to source a beautiful and affordable range of childrens jewellery. Some of the pieces such as the 'Choo Choo Train' bracelet and 'Once Upon A Time' Book Locket have proved particularly popular
Hatton Garden, London (PRWEB UK) 14 September 2011
Diamond Rocks, a company which offers a variety of high-quality diamond jewellery products, is introducing a new kids's jewellery collection on their web site. The kid's jewellery category will feature a variety of different options in jewellery. When parents shop for jewellery for themselves, they may now browse the selection of kid's jewellery available on the Diamond Rocks site. The jewellery in the kid's jewellery category is fit to be used by children.
While diamond rocks normally has a variety of luxurious jewellery choices for adults, children's jewellery has not been as well represented in the past. Now, however, the jewellery in the kid's jewellery category is designed to appeal visually to children. The kid's jewellery category has kid friendly designs and the jewellery is not as delicate as adult jewellery. The jewellery in the kid's collection is high quality and sturdy enough that children are able to care for it. The selection has a variety of different bracelets, necklaces, and pendants in sizes suitable for children. The selection will vary, but there will always be some options in jewellery that are suitable for children's use.
About Diamond Rocks
Headquartered in UK Hatton Garden in London, Diamond Rocks is a company that delivers high quality diamond jewellery to customers in the UK. Backed by an international consortium which was founded in 1985, Diamond Rock has offices in some of the top cities in the world. They have buying headquarters in Dubai, New York, Tel Aviv, Mumbai, and Antwerp.
Diamond Rocks offers a wide variety of modern diamond jewellery, designer jewellery, loose diamonds, diamond engagement rings, and antique jewellery. At any one time there are over 1,500 jewellery items stocked. Diamond rocks also designs jewellery with a free design service and has it manufactured in their own facility.
###