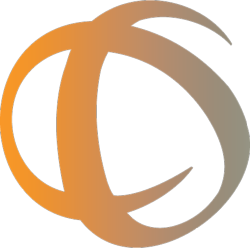 OpenSpan integrates the cloud with everything else, whether mainframe green-screen, Windows client-server, Java, or Web-based.
San Francisco, CA (PRWEB) September 01, 2011
Salesforce.com Dreamforce Conference – Aug. 31, 2011 – OpenSpan, Inc. today announced OpenSpan for Service Cloud is now available on the AppExchange, the world's most-popular marketplace for business apps. OpenSpan's unique technology enables the rapid integration of Salesforce and partner applications with any other application, to deliver dramatic improvements in user process efficiency,business process compliance and customer experience. Tasks and workflows inside Salesforce CRM that span multiple applications can be automated without altering underlying software for rapid deployment and return on investment.
Built using Force.com, salesforce.com's social enterprise platform for employee apps, OpenSpan is immediately available for test drive and deployment on AppExchange at http://www.salesforce.com/appexchange/. The announcement was made today at Dreamforce 2011, the cloud computing event of the year. The Dreamforce conference is being held Aug. 30 – Sept. 2, 2011, at the Moscone Center in San Francisco. OpenSpan will be in booth #1339 in the Dreamforce Expo.
"OpenSpan integrates the cloud with everything else, whether mainframe green-screen, Windows client-server, Java, or Web-based," said Eric Musser, CEO, OpenSpan. "OpenSpan can expose objects where the original developer had not imagined extending the application. This allows separate processes of applications to be linked-- turning multiple steps into 'one and done' tasks."
"Customers coming to Dreamforce will have to chance to see how partners like OpenSpan exemplify the extraordinary reach of the AppExchange marketplace," said Ron Huddleston, vice president, ISV Alliances, salesforce.com. "Apps like these continue to push the social, open, mobile and trusted capabilities customers expect from the salesforce.com ecosystem."
With OpenSpan, deployments can produce return on investment in days or weeks rather than the months or years required with traditional methods and technologies.

Integrate Salesforce Sales Cloud, Service Cloud, Chatter, Force.com and Database.com with any application - OpenSpan's unique technology facilitates application integration with zero code or application changes and without having to access to application source code.
Automate user processes - Automate tasks and workflows that span salesforce.com's cloud applications and other enterprise applications, whether mainframe, client/server, desktop or in the cloud.
Improve user and business process compliance – Improve user workflows with contextual help and process guidance features that include and extend beyond Salesforce applications.
Enhance the user experience – Simplify the user interface by modifying application display characteristics.
Discover and measure user processes – Capture and analyze user process activity in Salesforce-centric business process workflows.
For more information on how OpenSpan works with salesforce.com's products or to download the free OpenSpan Studio visual development environment please visit http://www.openspan.com/solutions/enterprise_applications/salesforce/.
Dreamforce 2011 is the cloud computing event of the year. The ninth annual conference will welcome more than 30,000 customers, partners and developers to the new world of the social enterprise. With more than 450 sessions and 250 cloud companies in the expo, Dreamforce offers the content and educational opportunities that enable attendees to tap into the power of the social enterprise.
About the Force.com Platform and AppExhange
Force.com is the trusted social enterprise platform for building and running any employee app in the cloud. Force.com powers the Salesforce CRM apps, the more than 200,000 custom apps used by salesforce.com customers such as Japan Post, Kaiser Permanente, KONE, and Sprint Nextel and the more than 1,200 ISV apps built by partners such as BMC, FinancialForce.com and Fujitsu.
Enterprise apps built on the Force.com platform can be easily distributed and marketed through the salesforce.com AppExchange http:// http://www.salesforce.com/appexchange/.
The salesforce.com social enterprise platform delivers the most trusted and comprehensive cloud technologies for social, mobile and open apps. It includes Force.com, the cloud platform for employee apps, Heroku, the cloud platform for customer apps and Database.com, the cloud database to integrate the social enterprise.
Salesforce, Dreamforce, Force.com, Heroku, AppExchange and others are trademarks of salesforce.com, inc.
About OpenSpan
OpenSpan software increases the productivity and effectiveness of computer users by simplifying interfaces and automating manual processes within a single complex application and across multiple disparate systems. Implementing these user process improvements can reduce frontline and back-office operational costs, enhance customer experience and boost employee retention. OpenSpan's unique technology offers the fastest means to implementing such enhancements, delivering within days the first phase in a cycle of continuous user process improvement. Based in Alpharetta, Georgia, OpenSpan has improved customer experience and driven down costs for some of the world's largest insurers, financial services companies and telecommunications providers. For information on OpenSpan, Inc. and its offerings visit http://www.openspan.com.
###