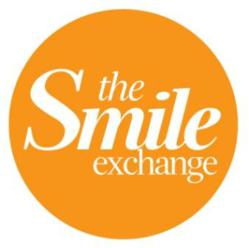 We know that the more focused you are on happiness, the more you will attract it into your own life.
Rochester, NY (PRWEB) September 06, 2011
The recently launched Smile Exchange – http://www.thesmileexchange.com – uses a familiar social media platform for a new purpose: to inspire people to make the world a better place. It gives them the opportunity to focus on the positive – and share the little things that make their day.
Like Twitter, users/"traders" can join the site for free. In 240 characters or less, they can post details of a random act of kindness they've witnessed, heard about or performed themselves. They can also see what others are posting, and vote (with "smiles") for the posts that they like best. These smiles are tallied for everyone to see.
"We've all seen how freely people share information and ideas online," says Mark Colgan, founder of the Smile Exchange. "I believe that if people will do this to connect with friends, follow trends and build their careers, they'll surely do it to attract more happiness into their lives and improve the world. We know that the more focused you are on happiness, the more you will attract it into your own life."
A smile is a universal symbol of happiness and a force of nature that creates joy.
And smiling is healthy – British researchers found that one smile can provide the same level of brain stimulation as up to 2,000 chocolate bars. Smiling has therapeutic effects such as reduced stress hormone levels, increased health and mood-enhancing hormone levels, and lowered blood pressure.
"The Smile Exchange is about paying it forward," says Colgan. "You do something nice or bring attention to someone else's act of kindness – then inspire fellow smile traders do the same, and so on. When positive energy is created like this, everybody wins – and the Smile Exchange will carry that momentum worldwide!"
ABOUT US
The Smile Exchange (http://www.thesmileexchange.com) is a social media website with a laser focus on making the world a better place.
When Founder Mark Colgan was a little boy growing up, he remembered watching the news on TV and asking his mom, "Why can't there be a news station just for good stories?" Four decades later, Colgan created his own — albeit digital style. Colgan's innovative social media site The Smile Exchange — which is modeled after Twitter — streams happy acts of kindness from people all over the world. Users of the free site (known as Smile Traders) share "smiles" — Tweet-like snippets of random acts of kindness that made them or others happy.
# # #