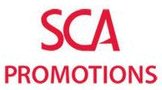 What better way to celebrate our 25th corporate anniversary than by expanding!
Dallas, TX (PRWEB) September 01, 2011
SCA Promotions, Inc. is excited to welcome four new employees to their growing sales team. Victor Banuelos, Jill Howard, Chantel Poche and Bill A. Riley have been hired as Associate Account Managers. After a series of rigorous interviews with dozens of candidates, the new Associate Account Managers were selected based on their outstanding qualifications and ability to thrive in SCA's corporate culture.
Since 1986, SCA Promotions has lead the promotion marketing industry with innovative contests and games. In the face of an evolving market dominated by new technologies and mediums, SCA has most recently expanded its cutting-edge digital offerings to include QR code and Facebook promotions. The new hires reflect SCA's growing product offerings.
Victor Banuelos
Banuelos, a Kansas native, moved to Dallas, Texas in 2010 after receiving a Bachelor of Science in Social Science from Kansas State University. Prior to accepting the position with SCA Promotions, Banuelos was employed in a sales role with Earth Turf where he is credited with having sold the largest job to date in the company's history.
Jill Howard
Originally from Virginia, Howard joins SCA Promotions from Netpique, LLC where she served in an outside sales role based in Dallas, Texas. She also brings to her position experience as an intern with the Council of Insurance Agents and Brokers in Washington, D.C., as well as a Bachelor of Science degree in Forensic Biology from Virginia Commonwealth University.
Chantel Poche
Poche comes to SCA Promotions with experience in Internet Sales with Toyota of Grapevine. A native of Corpus Christi, Texas, Poche holds a Bachelor of Science in Interdisciplinary Studies from Texas A&M University in Corpus Christi where she focused her studies on business.
Bill A. Riley
An Ohio Native, Riley joins SCA Promotions with a Master of Business Administration from Wright State University, as well as a Master of Sports Administration and a Bachelor of Science from Ohio University. Along with his extensive education, Riley brings experience as Marketing Coordinator at The Memorial Tournament, PGA Tour and Operations Assistant at the 37th Ryder Cup Matches held at Valhalla.
According to Bob Hamman, President and Founder of SCA Promotions, "after 25 years in business, we have generated a large portfolio of promotions, contests, and sweepstakes. It's only natural to bring on new employees to assure our clients continue receiving the top notch support and service they have come to expect from SCA Promotions. What better way to celebrate our 25th corporate anniversary than by expanding!"
SCA Promotions delivers promotional solutions and incentives that connect with consumers, without risk to the sponsor. Some of SCA's highlights include covering a $1 billion prize for Pepsi, an offer of free Long John Silver's shrimp for every American if water was found on Mars, and a $1 million prize from Doritos for a Super Bowl commercial contest.
About SCA Promotions
For 25 years, Dallas-based SCA Promotions has offered an entire suite of advanced, interactive promotions, imaginative contests, record-breaking sweepstakes, and inventive games designed to engage and motivate. SCA has covered billions of dollars and paid out over $169 million in cash and prizes for sales and consumer product promotions, lottery and casino jackpots, radio contests, direct mail, Internet, and sports promotions. SCA has offices in Dallas, London, Las Vegas, and Calgary, with affiliate partners across the globe.
scapromotions.com
###