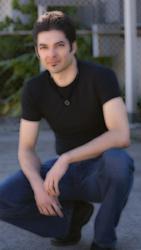 San Mateo, CA (PRWEB) September 06, 2011
The ability to be successful in attracting women is something possible for every man alive. Men don't have to be born with looks, charm, and money to attract women to their side.
In a recently released report, dating expert Carlos Xuma shares tips and techniques that thousands of his clients have used. Some of these men have gone on to meet their soul mates and wives and others are still happy dating as many women as they can.
Whatever a man's ultimate goal is, Xuma can show him the simple basics that have worked for hundreds of others before him. In his newly released report, he shares exactly what has worked and why.
"I want to change lives – for the better," Xuma says. "That's why I'm here, and that's why I sweat this stuff every day. I've been there. I've been on countless dates from hell. I've had lonely nights, sitting at home, choking down imported beers and watching "Predator" for the umpteenth time and wondering why I'm not sleeping with a woman this year. I've sat there in teary-eyed frustration, tearing my hair out by the roots as I ask myself "Why? Why? Why am I not more successful in attracting women?" I've had the extraordinary pain, as well as the extraordinary success, and I'm here say that success is better. That alone is worth the price of change, and I aim to provide the understanding and tools to make it possible."
It's no secret that the key to success in nearly everything in life is self-confidence. This is especially true when it comes to meeting and attracting women. A healthy dose of self-confidence can easily overcome other weaknesses in the dating world.
At the core of Xuma's philosophy and what he shares in his reports, is the believe that having self-confidence, self-discipline, and a sense of humor, can give men the confidence they seek to be successful in flirting with women.
Xuma teaches men how to improve and excel in these three areas so that women will actually flock to the men instead of the other way around. For years, Xuma has been giving dating advice for men that has helped men improve their seduction techniques, learn how to attract women, and build self-confidence to a higher level than ever before.
Carlos Xuma has been a dating expert and attraction adviser for more than 10 years and has appeared on ABC and CBS television, as well as Playboy radio. He's the author of The Bad Boy Formula, Secrets of the Alpha Male, the Girlfriend Training Program, and numerous other books and articles. He has also been recognized for his work sharing dating advice for men and helps them learn how to talk to women.
For more information, visit Carlos Xuma's website at http://www.attractwomen.com.
###