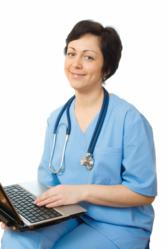 "…this partnership will allow Care2Learn to offer an additional option for providers that want intensive training on MDS and optimizing reimbursement." – Ryan Sparks, General Manager and VP of Enterprise Sales for Care2Learn
Tampa, Florida (PRWEB) September 01, 2011
Premier nursing home staff training provider Care2Learn has partnered with Assessment and Intelligence Systems, Inc. (AIS), a leading expert in MDS 3.0 training and RUG-IV training, to expand its existing web-based education curriculum for nursing home staff training and post-acute healthcare CE. Beginning this fall, Care2Learn corporate clients will have the option to expand their Care2Learn course library to include the new AIS training series focusing on the critical components of the resident assessment process and designed to help facilities optimize reimbursement.
The six-course RAI training series provides in-depth instruction for clinical and administrative staff on all aspects of resident assessment, including MDS 3.0 and MDS coding, OBRA, CAAs and care planning, and RUG-IV reimbursement methodology.
"Not only is this an exciting opportunity for Care2Learn to expand its comprehensive CE library, but it's a real benefit for our healthcare facility clients and their staff," says General Manager and Vice President of Enterprise Sales Ryan Sparks. "AIS provides some of the best, most in-depth MDS and RUG-IV training out there, and this partnership will allow Care2Learn to offer an additional option for providers that want intensive training on MDS and optimizing reimbursement."
"We are very excited about our partnership with Care2Learn and to have our in-depth MDS 3.0 and RUG IV education included within their comprehensive course library," stated Scott Keller, CEO of AIS Inc. "With continued changes by CMS to RAI 3.0 and RUG IV rules and regulations, the need for ongoing MDS/RUG education is greater than ever. The combination of our MDS 3.0 & RUG IV education with Care2Learn's industry leading Learning Management System will provide organizations a cost effective and comprehensive solution that will help them stay current with ongoing regulatory changes and equip their organizations to optimize the entire RAI Process."
The AIS courses will be made available through Care2Learn's industry-leading healthcare Learning Management System, which allows staff members convenient 24/7 access to nursing home staff training and provides managers with simple course assignment, tracking and reporting tools.
About Care2Learn
Founded in 2000, Care2Learn provides online continuing education and compliance training solutions for the post-acute care industry. The Care2Learn course library includes more than 800 accredited course hours delivered to more than 395,000 healthcare professionals in all 50 states. Acquired by RedVector, the premier online CE provider for the design, engineering, and construction industries, Care2Learn continues to grow by offering customized online eLearning universities to companies wishing to offer training and education solutions to their entire staff in a cost-effective, easy-to-use, and readily accessible manner. For further information, visit http://www.Care2LearnEnterprise.com.
About AIS, Inc.
AIS Inc. provides comprehensive, on-demand RAI education for Skilled Nursing Facilities as well as solutions to support RAI education through the delivery of Web-based Training, Competency Testing and Education Analytics. AIS solutions are used by more than 2,500 LTC centers in three countries around the world and play an important role in reducing risk in areas such as lost reimbursement, survey compliance and quality of care. For more information, visit: http://www.aissystems.com.
###