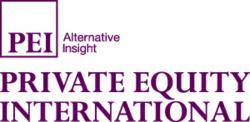 London, UK (PRWEB) September 06, 2011
Private equity fees general partners charge portfolio companies like deal and monitoring fees increase the fixed amount limited partners pay managers by 39 to 68 percent, according to an analysis of public filings by The Blackstone Group, Apollo Global Management and Kohlberg Kravis Roberts. From 2005 to 2010, KKR accumulated more than $2.9 billion in fees, excluding carried interest. In the same time period, Blackstone collected almost $2 billion and Apollo collected approximately $1.6 billion in fees.
The analysis was performed by independent analyst and former Morgan Stanley banker Peter Morris, who presented the results in a study entitled 'Portfolio company fees – some empirical evidence and recommendations'.
The study appears in The Review of Private Equity, a new peer-reviewed quarterly published by Private Equity International. Morris' findings were derived from the 2005 to 2010 US Securities and Exchange Commission filings of the three listed mega-firms.
GPs charge fixed monitoring or transaction fees on their portfolio companies and pass down some portion of the proceeds to investors in the form of discounts to management fees. This "invisible boost" to underlying management fees does not necessarily raise a private equity manager's compensation, Morris shows. Rather, it redistributes fund manager compensation from a metric based on company's performance, which is variable, to a fee, which is fixed.
"This affects the alignment of interest between fund investors and manager, which has long been one of private equity's most important claims," Morris notes in the report.
The presence of a possible conflict of interest allows fund managers to hedge on their investment decisions, guaranteeing a greater proportion of their total reward. Furthermore, the terminology and methodology of how portfolio company fees are imposed and distributed differs across funds and firms. The lack of empirical data forced Morris to confine his research to publicly traded private equity firms, as unlisted private equity houses do not disclose or report such information.
"This paper does the best with the limited public empirical data is available, noting caveats where necessary. It is interesting that the results appear consistent with simulations in two previous academic papers,'' Morris states in the study.
Portfolio company fees have been one of the main focuses of LPs, which have clamored to have more of the deal fees shared back into the fund. LP trade organisation Institutional Limited Partners Association recommends GPs give back 100 percent of deal fees to offset the management fee.
###