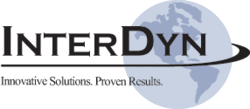 "InterDyn AKA is seen as a leader in the East Region in the area of Microsoft Dynamics ERP solutions. They show a strong commitment to commercial customers throughout the geography."
New York, NY (PRWEB) September 08, 2011
Microsoft proudly announced the 2011 East Region Partner Award winners during a ceremony at the Microsoft Worldwide Partner Conference in Los Angeles, CA. "The Field Partner Awards Program gives Microsoft the opportunity to recognize its top regional partners at a global event. It acknowledges the extraordinary contributions of Microsoft partners serving small, mid-market and enterprise commercial customers throughout the past fiscal year," said Jack Braman, Vice President-East Region, Small and Mid-market Solutions and Partners (SMS&P) for Microsoft.
InterDyn AKA was recognized with the 2011 Microsoft East Region Partner of the Year award. The company was honored among the top Microsoft partners for demonstrating excellence in innovation and implementation of customer solutions based on Microsoft technology.
"We are thrilled to be recognized by Microsoft as the 2011 Partner of the Year in the East Region and as one of the top three partners worldwide, " said Alan Kahn, Co-CEO, InterDyn AKA. "We have strategically grown our practice by leveraging our ad sales and ad billing solution, DynamicsADvantage for media and entertainment companies, and will continue to develop robust solutions that work within Microsoft Dynamics ERP and CRM for media and other industries."
Awards were presented in multiple categories, with winners and finalists chosen from a set of more than 200 organizations across the East and 4,600 plus partners worldwide. InterDyn AKA was recognized for providing outstanding solutions and services, as well as demonstrating excellent engagement in the East Region which encompasses states from Maine to Florida.
"InterDyn AKA is honored to receive this award as it demonstrates our momentum and our strong relationship with Microsoft," said Jack Ades, Co-CEO, InterDyn AKA. "Every year we work hard to create solutions that have measurable, bottom-line impact for our customers and we'll continue that mission as we look to new markets and develop new technologies."
"We are pleased to present InterDyn AKA with this award," said Jack Braman, Vice President-East Region, Small and Mid-market Solutions and Partners (SMS&P) for Microsoft. "InterDyn AKA is seen as a leader in the East Region in the area of Microsoft Dynamics ERP solutions. They show a strong commitment to commercial customers throughout the geography."
About InterDyn AKA
InterDyn AKA is a leading Gold Certified partner dedicated to the sales, consulting, training and support of Microsoft Dynamics Business Solutions. InterDyn AKA focuses specifically on implementing and creating solutions around the Microsoft Dynamics GP (Great Plains),Microsoft Dynamics AX (Axapta) and Microsoft Dynamics CRM applications and Microsoft based portals and Business Intelligence (BI) solutions. As an InterDyn company, InterDyn AKA offers the advantage of specialized talents and industry expertise of more than 500 certified professionals supporting more than 3,500 customers worldwide. For more information about InterDyn AKA visit http://www.interdynaka.com.
###