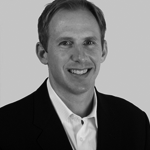 "Being part of this ever-evolving industry continues to be an exhilarating experience," said Pruitt. "To speak at Baidu, a partner of SEMPO, reaffirms that the Internet continues to connect the world."
Wakefield, Mass. (PRWEB) September 01, 2011
SEMPO chairman Jeffrey Pruitt is slated to speak at the Baidu World Conference in Beijing, China, on September 2, 2011. Pruitt is CEO of ethology and a founding partner and CEO of Tallwave. Pruitt's topic at the conference is "The Role of Search in Branding and Integrated Marketing."
The Baidu World Conference is hosted annually by Baidu.com, Inc., the world's largest Chinese language website. At the conference, international branding and marketing experts, business leaders, economists and industry analysts come together to exchange ideas on the latest trends in new media.
"Being part of this ever-evolving industry continues to be an exhilarating experience," said Pruitt. "To speak at Baidu, a partner of SEMPO, reaffirms that the Internet continues to connect the world."
As chair of SEMPO, Pruitt is instrumental in driving the organization's initiatives in industry research and best practices education. Previously Pruitt served as president of iCrossing from 2002 to 2006, then as head of global development from 2007 to 2009. In 2010, B2B Magazine named him one of the top ten most influential persons in search marketing. He is a frequent speaker at industry conferences and has sat on the advisory councils of Google, Yahoo! and Microsoft.
About SEMPO
SEMPO is a global non-profit organization serving the search marketing industry and marketing professionals engaged in it. Its purpose is to provide a foundation for industry growth through building stronger relationships, fostering awareness, providing education, promoting the industry, generating research and creating a better understanding of search and its role in marketing. SEMPO includes thousands of professionals across 50 countries. The organization's mission is to represent the common interests of companies and consultants worldwide and provide them with a voice in the marketplace. SEMPO's education and outreach initiatives are funded in part by Google, American Express Open SearchManager, and Baidu, and supported through partnerships with SMX, SES, OMS, MediaPost and GroupM Search. For more information or to join the organization, visit http://www.SEMPO.org.
###