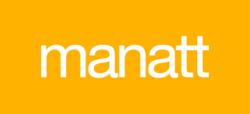 Los Angeles, CA (PRWEB) September 01, 2011
Manatt, Phelps & Phillips, LLP, senior counsel Stanley W. Levy has been awarded The American Lawyer's Lifetime Achievement Award for 2011. Levy was recognized for his significant legal practice and decades of innovation and leadership in the provision of pro bono legal services. The prestigious annual award recognizes those who have gone beyond professional success and made exceptional contributions for the betterment of society. This year's recipients were announced in the publication's September 2011 issue.
While building an impressive practice that encompasses complex business litigation and transactions, Levy has had an extraordinary impact for more than 40 years providing at-risk citizens with access to justice. He was the founding executive director of Public Counsel Law Center, the largest public interest services provider in the nation, and served as executive director of the Western Center on Law and Poverty. He cofounded Bet Tzedek Legal Services, another of the country's premier legal services providers. All told, Levy's commitment to free legal services has helped hundreds of thousands in need.
"I am deeply touched to receive this honor," said Levy. "That The American Lawyer would choose to recognize my lifetime passion for pro bono legal services alongside the caliber of lawyers who have received this award over the years reaffirms what I've always found to be true – the legal profession values service to the most vulnerable in our communities above all else. If I've achieved anything in this life, it has been working shoulder to shoulder with incredible lawyers dedicated to making a positive difference. I share this award with my firm, which makes so much of this possible, and my fellow pro bono lawyers across the country."
One of Levy's most recent triumphs was as the founding national director of the groundbreaking Holocaust Survivors Justice Network. The Justice Network, launched in 2008, is the single largest coordinated pro bono legal effort in U.S. history, providing free legal services to thousands of Holocaust survivors seeking German "Ghetto Work" reparations. Legal assistance is essential, as the German applications and declarations are complex.
More than 120 law firms and corporate legal departments deliver legal services to thousands of survivors through the network's unique pro bono legal clinic model, with clinics operating in 30 cities across the nation.
In 2009, the Justice Network received the American Bar Association's Pro Bono Publico Award, the nation's highest pro bono honor. Also that year, Levy received a California Lawyer Attorney of the Year Award.
"Stan's achievements extend far beyond the practice of law and into the very heart of the community," said Manatt Chief Executive Officer and Managing Partner William T. Quicksilver. "We are proud to have Stan as our colleague, thank him for setting such high standards, and celebrate this outstanding achievement. We are gratified that The American Lawyer has chosen to honor him in this manner."
Levy's significant pro bono accomplishments are set against the backdrop of a high-profile practice that includes banking, securities, accounting, entertainment and employment law.
A black-tie gala will be held October 26, 2011, in New York City to recognize this year's honorees, including former Vice President Walter Mondale. Previous honorees have included Sargent Shriver, Warren Christopher, Howard Baker, and William Webster.
More information on the Lifetime Achievement Awards is available at http://www.americanlawyer.com.
About Manatt, Phelps & Phillips, LLP
Manatt, Phelps & Phillips, LLP, is one of the nation's leading law firms, with offices strategically located in California (Los Angeles, Orange County, Palo Alto, San Francisco and Sacramento), New York (New York City and Albany) and Washington, D.C. The firm represents a sophisticated client base – including Fortune 500, middle-market and emerging companies – across a range of practice areas and industry sectors. For more information, visit http://www.manatt.com.
###