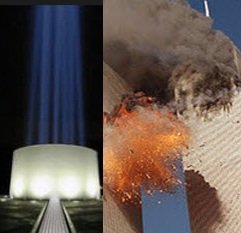 Houston, TX (PRWEB) September 02, 2011
The synergy of two worldwide events: the inauguration of Yoko Ono's Imagine Peace Tower project and the tenth anniversary of September 11th inspired a family to write, compose and record "911 for peace", a song on World Peace. They are currently seeking charitable peace organizations looking to receive a portion of the proceeds from the sale of their song.
Any organization supporting the cause of world peace or related to the events of September 11th can benefit from the donations created by this project, please contact support(at)911totheworld(dot)com today for more details and to register and join in on this effort.
The images of the video will revive the intense feelings sensed by the world 10 years ago.
In the spirit of paying tribute to the memory of both the victims of 911 and of John Lennon, a donation will also be made to Yoko Ono's imagine peace tower project launching on time for John Lennon's 70th birthday http://imaginepeacetower.com/.
This is an exceptional incentive where everyone wins: organizations secure donations for their cause through their members downloading the song; they will give their cause further exposure with little or no effort from their part.
Don't wait, contact us today.
###