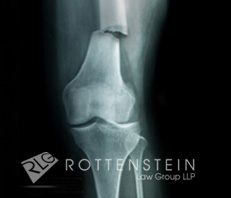 New York, NY (PRWEB) September 05, 2011
In early June 2011, the Quebec Superior Court dismissed a motion seeking authorization of a class action against Merck Canada Inc and Merck & Co Inc on behalf of all natural persons in Quebec who had purchased or taken Fosamax. The petitioner in case no. 2011 QCCS 2447, Option consommateurs (a not-for-profit association "whose mission is to promote and defend the basic rights of consumers and ensure that they are recognized and respected," according to its website), alleged that the Merck companies had been negligent and failed in their duties to inform when marketing the drug, the use of which has been linked to osteonecrosis of the jaw. The petitioner also alleged that Fosamax increases the risk of atypical bone fractures. The class action would have sought reimbursement of the price paid for the drug, plus compensatory and punitive damages.
The Superior Court denied the motion, finding that the petitioner had failed to show that certain prerequisites to the approval of class action were met. Specifically, the court found that the individual questions concerning the existence of harm, a causal relationship between the harm and the drug, and exculpatory grounds were too numerous for class action to be appropriate. Only the question of fault (that is, negligence, manufacturing defect, and/or a breach of the duty to inform the public of the dangers of the drug) might be decided on a common basis.
Further, the court was evidently not persuaded that there are so many potential class members that a class it warranted, nor that the petitioner is in a position to provide adequate representation of any class that might be established (in part because of inconsistencies in the petitioner's designee's testimony and her stated intention to move to Germany).
The U.S. Food and Drug Administration issued a Fosamax warning in October 2010, stating that the drug, among other bisphosphonates, causes atypical low-impact femur fractures. Subsequently, numerous lawsuits were filed against the manufacturer in various federal courts. The suits (consolidated for pretrial proceedings as In Re: Fosamax (Alendronate Sodium) Products Liability Litigation (No. II), Civil Action No, 08-08 in the United States District Court for the District of New Jersey) allege, among other things, that Merck inadequately tested the drug and then failed to warn users of its dangers.
The Rottenstein Law Group urges anyone whose friend or relative has been prescribed Fosamax or another osteoporosis drug to reach out to that person and recommend that he or she consult a physician immediately and then speak to a qualified personal injury lawyer. The Rottenstein Law Group maintains a Fosamax Lawsuit Information Center at http://www.fosamaxfemurfracturelawsuit.com. The site has features that allow for easy sharing, including links for automatic posting on Facebook and Twitter, specifically to enable visitors to spread the word about the dangers of Fosamax.
About THE ROTTENSTEIN LAW GROUP
The Rottenstein Law Group is a New York-based law firm that represents clients in mass tort actions. The firm was founded by Rochelle Rottenstein, who has more than two decades of experience as a lawyer, to represent clients in consumer product injury, mass tort, and class action lawsuits in a compassionate manner. http://www.rotlaw.com
Contact:
The Rottenstein Law Group, LLP
Rochelle Rottenstein, Esq.
1259 Veeder Drive
Hewlett NY 11557
(212) 933-9500 (office phone)
(212) 933-9980 (facsimile)
rochelle(at)rotlaw(dot)com
http://www.rotlaw.com
###