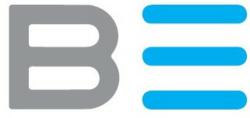 Now, more than ever, we depend on Inc. 500|5000 companies to spur innovation, provide jobs, and drive the economy forward
Arlington, VA (PRWEB) September 01, 2011
Inc. magazine ranked Buchanan & Edwards No. 2794 on its fifth annual Inc. 500|5000 list, an exclusive ranking of the nation's fastest-growing private companies. Ranked 229th in its industry, Buchanan & Edwards can once again call itself a leader in one of today's fastest growing industries. The Inc. 500|5000 list represents the most comprehensive look at America's independent entrepreneurs available. This is the second time Buchanan & Edwards has made the Inc. 500|5000 list, an honor that few enterprises have accomplished.
Even In a stagnant economic environment, the median growth rate of 2011 Inc. 500|5000 companies remains an impressive 94 percent. The companies on this year's list have created 350,000 jobs in the past three years, and aggregate revenue among the honorees reached $366 billion, up 14 percent from last year. "Now, more than ever, we depend on Inc. 500|5000 companies to spur innovation, provide jobs, and drive the economy forward. Growth companies, not large corporations, are where the action is," says Inc. magazine Editor Jane Berentson.
Complete results of the Inc. 5000, including company profiles and an interactive database that can be sorted by industry, region, and other criteria, can be found at http://www.inc.com/5000.
Buchanan & Edwards (BE) is an Information Technology and Professional Services Company focused on developing and implementing solutions that directly impact our Government's top IT priorities. Serving the federal sector since 1998, we base our solutions on an in-depth understanding of our clients, their mission, and the unique challenges they face. We take pride in seeing our clients succeed.
BE employs a disciplined management approach that has been independently appraised as compliant with CMMI Level II processes and ISO 9001:2008 standards. Explore our website to discover how BE can provide your department or organization the tools and services needed to achieve its technical vision. For more information, feel free to contact us.
###