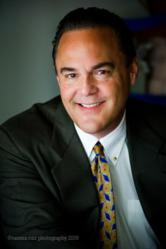 Phoenix, AZ (PRWEB) September 01, 2011
Kansas City Chiefs Hall of Famer Nick Lowery is used to tackling his career and life with confidence, passion and precision. This motivation and drive for greatness has made Lowery the most accurate and prolific kicker in NFL history, a Kansas City Chiefs hall of fame inductee, humanitarian and most recently a sought after motivational speaker.
Nick Lowery presents Lowery Speaks, a series of presentations that will motivate audiences with all aspects of life. He will be sharing his wisdom in three speaking presentations:
1. Naked and Alone with 80,000 People - Lessons from an NFL kicker's Hall of Fame Career: The NFL kicker is the most pressure packed position in sports. It's a life or death, all or nothing, 1.3 seconds of white-hot truth. Lowery teaches pursuit of the dream, how to avoid fear of failure as well as fear of success and most of all, performing when it matters most. He brings focus, passion and confidence to corporate teams and enables them to own moments of truth and triumph.
2. Leadership 101 - When in the spotlight, it's not the brightness on the outside but the intensity of the light within: The kicker in all of us must master himself first, as an individual, to then become the team player. This lecture prepares audiences to be ready for anything and then grow to the next phase of development. It identifies obstacles that sabotage performance, and also includes trust exercises that help develop the true meaning of TEAM (Trust, Excellence, Adaptiveness and Mentoring).
3. The Butterfly Effect - Secrets to overcoming nerves and taking your game to the next level:
The biggest breakthrough in performance at the elite level is developing the rock solid belief that you belong there. This program teaches the relationship of preparation to success and the need to rewire notions of performance. It teaches participants how to manage their nerves, prepare for anything and to manifest high-level performance while maintaining serenity.
Lowery worked for Presidents George HW Bush (1989) and Bill Clinton (1993) in the White House Office of National Service. He earned his bachelor's degree in government studies from Dartmouth College. In 2001, Lowery became the first professional athlete to earn a masters degree and fellowship from the Kennedy School of Government at Harvard University.
To schedule an interview, or get information regarding speaking engagements see http://www.loweryspeaks.com or call 480/419.1799
###