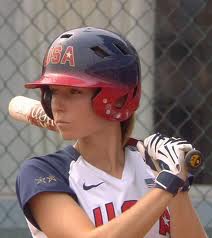 "Hitting must become a reaction. See it and hit." - Don Slaught Owner/Founder RightView Pro
Rolling Hills, CA (PRWEB) September 02, 2011
RightView Pro, a video analysis software company for baseball and softball, hitting & pitching, answers the question "If I have great hitting mechanics, why can't I get a hit off of this pitcher?" RightView Pro experts suggest, the answer may not just be in the mechanics, but in what is called a "database". There's a reason why good hitters hit well off of the best pitchers in the league, but struggle with the lesser pitchers. The answer is in your database.
According to Don Slaught, founder and president of RightView Pro, "A deep database is a culmination of all our experience." A database is the cataloging of all the visual cues a player gets from facing different pitchers and their pitches. The computer or the brain then uses this database to figure out when and where the ball will cross the plate. If a player ever wonders why they can hit really well off some great pitchers and not so well off lesser pitchers, it is probably a product of how well those pitchers fit with their current database. How many lefties have they seen, fast, medium or slow tempo pitcher, or smooth vs. jerky deliveries? Not to mention all the different types of pitches. The database has a lot to do with how well a player can filter down to the vital visual cues they've received from the pitcher and pitch. A player really has to put in their time because there is no real shortcut to building a deep database. It can only be built through game-like situations.
According to RightView Pro's "Advanced Instruction Player for Baseball Hitting -", one of the essentials of having good timing is developing a good database. Timing is not done with conscious thought. The brain or computer is extremely efficient at helping hitters become successful if it is not interfered with thoughts of how or when to accomplish the task. Slaught goes on to say the "Hitting must become a reaction. See it and hit it." When a player uses conscious thought it adds an extra process which slows down the computer. The neurologists aren't even sure what visual cues are used to figure out where and when the ball will cross the plate but they do know that "timing" is a learned response. This response is learned or built through trial and error or more accurately successive approximations. Successive approximations are defined as using past results to refine the next attempt; the same way a player learns to walk or type. It is done through successful repetitions. Players need to see hundreds of pitchers and thousands of pitches to create a database that can be drawn upon in any given situation. The mind must have the answer before the player steps up to the plate. They cannot learn to hit a Jenny Finch rise ball or a Justin Verlander fast ball until they've seen one and reacted to it correctly. This is one of the reasons the Pac-10 has dominated the Women's College World Series and why California has been a hot bed for recruiting in the sport of softball. The tougher the competition the deeper the database the mind is able to build. It is the competition that forces players to learn and refine their database. This is also the reason Major Leaguers like Barry Bonds and John Kruk cannot hit a fast pitch pitcher. They have never seen a ball thrown underhand and move in 4 different possible directions.
Rightview Pro believes pitchers rely on power, control and/or deception to get hitters out and hitters rely on their database to give them the answers to solving any given pitcher. The more successful or correct reactions a player has to different pitches and speeds the better or deeper their database will become. Having a good database really relieves players from having to make conscious decisions. After every pitch players should be consciously aware of the position they were in and whether they were on-time, late or early. It is this bit of information that will go to the top layer of their database to help them adjust to the next pitch. The great thing about building a deep database is that players are able to call upon any layer or experience and bring it to the forefront to help them react even quicker to that given situation. Slaught goes on to say "You cannot efficiently do complicated tasks with conscious thought. You can't think and hit a baseball. In fact thinking is contrary to reacting." The whole reason players train and practice is to make hitting a reaction. Players shouldn't short circuit their softball or baseball training with conscious thought. This is similar to aiming or making sure. There is not enough time to think or make sure when you are up to bat. See it and hit it and let the computer do its work. It's like swinging a hammer, if you miss the nail on the first try, do you think about the mechanics involved or do you just swing again and let the computer correct the error?
About RightView Pro
RightView Pro was founded by former Major League Baseball Player, Don Slaught. Slaught's vision was to create a tool where kids and coaches could communicate and easily identify flaws in the swing and pitching motion. He felt strongly, that the only way to do this was with models of Major League Baseball players and professional softball players. Don went to Major League Baseball and in the end..., they agreed that kids and coaches needed models to compare to.
Today, RightView Pro is the only video analysis software company licensed by MLB, MLB Player's Association and the National Pro Fastpitch League.
###