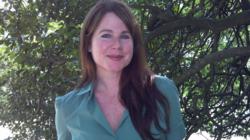 "Erin is a tremendous asset to our team...(her presence in North Carolina) will allow Pacific Quest to better serve our East Coast families."
Hilo, HI (PRWEB) September 02, 2011
Pacific Quest Wilderness Therapy Program has announced that Erin Levine has joined its team as Clinical Admissions Director. This new position will allow Pacific Quest to better serve the admissions and outreach needs of its families, educational consultants and other referring professionals, especially on the East Coast. Erin will be based out of Asheville, NC and work directly with Rob Jarrett, Admissions Director (based in San Jose, CA) and Denise Westman, Outreach Director (based in San Diego, CA) on admissions and outreach activities. Erin comes to Pacific Quest with an extensive clinical background and many years of experience in admissions and outreach with therapeutic programs.
Erin is a Licensed Clinical Social Worker and Licensed Clinical Addictions Specialist with more than 21 years of experience treating individuals and families who are struggling to overcome behavior, relationship, mental health and addiction issues. In her most recent role, she led the centralized admissions department of Aspen Education Group and prior to that she was the start up Clinical Director of Four Circles Recovery Center. Her passion and breadth of experience make her a wonderful fit at Pacific Quest.
Mike McKinney, co-founder commented, "Erin is a tremendous asset to our team and we are excited about having her be based in North Carolina which will allow Pacific Quest to better serve our East Coast families."
Erin may be reached directly at erin(at)pacificquest(dot)org or 808-987-8007
About Pacific Quest
Pacific Quest is an outdoor therapeutic program for struggling teens and young adults, located on the Big Island of Hawaii. Over the past seven years, Pacific Quest Wilderness Therapy has worked with over 600 struggling children and young adults in environments that allow them to make discoveries in safe, structured, experimental and natural ways. Their wilderness programs offer a clinical, yet holistic approach to treatment, going beyond traditional wilderness therapy and teaching sustainable life skills. Pacific Quest's proprietary therapeutic model is a ground breaking approach that uses organic gardening to create concrete metaphors for its students as they cultivate their own health and happiness. Pacific Quest provides an environment that allows for a true discovery process for its students, a place that is safe, structured, experiential and natural. Owned and operated by a veteran team of professionals with hundreds of years of combined wilderness program experience, Pacific Quest offers a unique approach to treatment that is individualized for each student.
For more information regarding Pacific Quest, please visit http://www.pacificquest.org or contact Mark Agosto, Business Director, at (949) 940-6068 or via email at mark(at)pacificquest(dot)org.
###