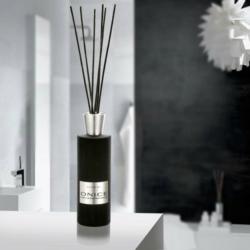 ZGO Store.com is your source for Luxury Home Fragrances
(PRWEB) September 03, 2011
ZGO Store.com, the leading online store of luxury candles, home fragrances and European bath & body products, has announced the addition of Dr. Vranjes, Linari and Antica Farmacista to its expanding collection of room diffuser products. The addition of these new brands is consistent with the companies goal of bringing the customer the finest fragrance products available.
"We've teamed up with these vendors because of the quality of their products- that is where we want ZGO to be- offering the finest products available on the market. We don't do the low end." said Tani Kampakum, E-Commerce Director of ZGO. " It's about knowing that the fragrances are selected from natural ingredients- essential oils derived from a wide range of carefully selected botanicals. That's what our customers are looking for- essences that are based on nature's sources- not synthetically derived."
Room diffusers are gaining popularity throughout the country as an elegant aromatic room perfume. They are fashioned from the traditions of old Europe perfumeries instead of the artificial odors offered in supermarket aerosol cans. Room diffusers typically are based on natural botanical essential oils and combined with a liquid medium to disperse the fragrances through natural plant reeds.
Dr. Vranjes diffusers are formulated by Dr. Paolo Vranjes creating all of his fragrances at his laboratory and showroom, Antica Officina del Farmacista, founded in 1983 in Florence, Italy. He uses local Florentine plants and flowers in all his 27 scents, as well as rare and exotic essences from around the world. Dr. Vrajnes is a "nose;" a perfumer of renowned skill for identifying, blending, and creating scents, comparable to a musician with perfect pitch. Diffuser bottles are made of a combination of crystal and glass, giving them a clearer, crisper appearance than pure glass. The Duomo bottle is modeled after the famous Florentine cathedral.
Linari has made it their mission to create fragrances that can create an atmosphere to positively affect our moods and our impressions. Born from a deep understanding, LINARI have made it their mission to combine high quality room fragrances with timeless modern designs. LINARI, synonymous with all that is pure and elegant, have created the perfect symbiosis between fragrance and design. ZGO is proud to carry seven appealing Linari fragrance candles and diffusers.
Also joining the product lineup is Antica Farmacista- with their signature fragrances that will transform the environment of any home or space. Through the wondrous scent of Antica Farmacista, homeowners will achieve a unique feat. They will have the ability to make a room look the way it smells. For looks, there are the apothecary bottles that the fragrance comes in. They are guaranteed to add vintage charm to even the most drab of spaces. For the smells, there are the fragrances within the bottle. Some are floral, while others consist of fruit or spices. Either way, the scents can be controlled with white birch reeds, which give Antica Farmacista an even classier touch.
Additionally, ZGO is also proud to present the newest collection for the growing fans of Voluspa Candles- The Maison D'Or Collection. This newest creation from Voluspa is inspired from the luxury of gold- combining an exquisite packaging in black and gold classic patterns, with the deep and satisfying fragrances based on the finest essential oil perfume blends. This newest addition from Voluspa is sure to please.
ZGO is the corporate parent of ZGO Store.com- one of the leading online sources of luxury candles; home fragrances; and European bath & body products. ZGO ships across the U.S. with international shipping now available.
GET IN TOUCH
Tani Kampakum
ZGO Inc.
888-789-4753
http://www.zgostore.com
###