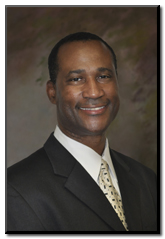 Any corporate partner or public institution with a commitment towards education now has the ability to align with an approved educational solution through our full line of internet lessons
Los Angeles, California (PRWEB) September 06, 2011
2007ClickN KIDS, Inc. is proud to announce Mr. Richard Johnson who comes to us from Madison Avenue to Silicon Valley to bring with him 25 years of managerial experience in the areas of marketing, advertising, branding and trademark licensing. His experience in this field includes associations with companies such as, Coca Cola, McDonald's and Proctor and Gamble. His history of contract negotiations includes deals with Disney Theme Parks, Universal Studios, NASCAR, The Rolling Stones and Marvel Entertainment. While playing an active role in advertising and marketing, he further expanded in this area by marketing three new games for Playstations and PC's.
From these experiences, he leveraged his accomplishments to pursue more entrepreneurial opportunities, moving to Silicon Valley where he furthered his skills in the growing high tech marketing industry.
Rick Johnson said, "The business of e-learning is targeted for exponential growth and ClickN KIDS makes it possible to become part of this next wave that is transforming the way children learn. Any corporate partner or public institution with a commitment towards education now has the ability to align with an approved educational solution through our full line of internet lessons."
Alan Scalone, Founder and Senior Vice President of Business Development said, "Rick's extensive background and Fortune 500 tenure has already proven to be a welcome addition to our executive team to bring ClickN KIDS to a known and beloved international household brand name."
About ClickN KIDS
ClickN KIDS (http://www.ClickNKids.com) is an established and nationally-recognized company specializing in the delivery of state-of-the-art, educator-approved interactive phonics and spelling programs for children. A leader in online learning, all of its age-appropriate educational programs are based upon scientific research that meet or exceed all state and federal standards, including all No Child Left Behind guidelines. ClickN KIDS proprietary programs provide parents with valuable, personalized feedback on a child's learning progress and offer a plan of action for continued improvement. ClickN KIDS products and curriculum are being used successfully in all 50 states and by international students in more than 100 countries. ClickN KIDS is also the maker of Looney Tunes™ ClickN READ® Phonics, a licensed program featuring the iconic cartoon characters.
For more information, visit ClickN KIDS on Facebook, Twitter, YouTube, and on the ClickN KIDS Blog.
###