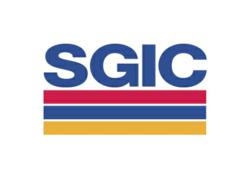 items like mountain bikes and GPS units are popular with thieves, both in and outside the home
(PRWEB) September 02, 2011
With DIY and power tools a popular choice of gifts for Father's Day, SGIC is reminding dads to make sure their new gifts are insured.
If a man's home is his castle, the shed or garage is often the 'man cave' where he stores all types of things. An SGIC survey* found the most common items found in SA men's sheds or garages are gardening equipment (89%), power tools and DIY tools (83%), bicycles (53%) and spare furniture (44%). The survey also reveals that almost half of men surveyed don't have adequate insurance cover for the items they store in their garages, or aren't sure of their level of cover.
SGIC Home Contents Insurance spokesperson Mariana Cidade urged SA residents to review their contents insurance to ensure their items are covered, should the worst happen.
"Year on year, our claims data** shows that items like mountain bikes and GPS units are popular with thieves, both in and outside the home. With the Portable Contents Option by SGIC Home Contents Insurance, both are covered as portable items, or items that you would take out of your home, and you do not have to individually list items under $10,000 to be covered."
"SA dads can take some simple precautions too, including always locking up their garages and marking their Drivers Licence number on the back of valuables like power tools."
The top ten items stolen from SA garages and sheds in 2010 were:
1. Miscellaneous power/garden tools
2. Mountain bicycles
3. Sunglasses
4. Miscellaneous hand tools and hardware
5. GPS units
6. Shoes
7. Drills and screwdrivers
8. Cycle accessories
9. Digital cameras
10. Saws
*Based on a Pure Profile Research survey of 481 SA men in April 2011.
**Based on SGIC Home Contents Insurance claims data for the calendar year 2010.
To see if our Home Insurance is right for you, always read the Product Disclosure Statement from the product issuer, SGIC.
SGIC is a leading insurance provider offering Car Insurance, Home Insurance, Motorcycle Insurance, Travel Insurance, Business Insurance, Boat Insurance, Health Insurance and Caravan Insurance in South Australia.
###