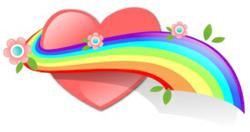 Santa Clara, CA (PRWEB) September 01, 2011
Informed Dating, Inc. launched its brand new online dating service http://www.informeddating.com on Aug. 18, 2011. It has received two TV show offers, and 1 radio talk show offer by Aug. 30, 2011, which is just less than two weeks after it's first launch.
Formal agreement was signed with national "Living In Style" TV show production company on Aug. 25. An agreement with Los Angeles, CA based production company is in progress.
Informed Dating, Inc. provides the highest quality online dating services currently available. The company commercial video ads on youtube.com is rated as "The Best Commercial Video Ads".
For details, please check out its website, and video on youtube.com at: http://www.youtube.com/watch?v=xHUcUoo00YI&feature=player_embedded.
###