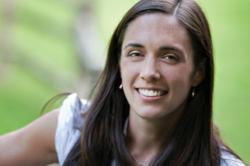 We have not only been impressed by her medical and surgical skills, but also by her compassion and her ability to connect with the animals in her care, their owners and her colleagues.
Annapolis, MD / Towson, MD (PRWEB) September 07, 2011
Dr. Jay McDonnell of Veterinary Neurology of the Chesapeake (VNoC) has announced that Dr. Jeanene Harris has joined the practice, making it the only veterinary neurology-neurosurgery practice in Maryland with two neurologists, both of whom are board certified.
"We're extremely pleased that Dr. Harris has joined us, having just completed her residency in medical and surgical neurology at Washington State University, where she simultaneously completed a graduate (MS) degree in Veterinary Clinical Sciences," said Dr. McDonnell, in making the announcement. "She's also completed her Neurology Certification, making her one of only 200 practicing neurologists in the U.S. She passed the neurology certification examination on her first try, an accomplishment that less than 50% of certified neurologists have done."
Dr. Harris graduated Summa Cum Laude from the Virginia-Maryland Regional College of Veterinary Medicine. Prior to that, she had graduated Magna Cum Laude from Mary Washington College with a Bachelor of Science in Biology—but it wasn't just Dr. Harris' academic achievements that impressed Dr. McDonnell and his staff. "We have not only been impressed by her medical and surgical skills, but also by her compassion and her ability to connect with the animals in her care, their owners and her colleagues."
During her residency, Dr. Harris received extensive training in MRI and neurosurgery; and she was also trained in stereotactic MRI-guided brain biopsy techniques. She commented, "Now that the practice is going to have an MRI available to us almost 24/7, I think I'm a definite asset; it's what I've done the past three years. I also believe that stereotactic MRI-guided brain biopsy will be an essential diagnostic modality in the near future as the field of veterinary neurology continues to advance."
Veterinary neurology is the branch of medicine that treats diseases of the nervous system; the brain, spinal cord, nerves and muscles. This encompasses such common problems as epilepsy, slipped disks, spinal and head injuries, meningitis, and cancer of the nervous system. Typically patients are referred to VNoC for diagnosis and treatment by their veterinarian.
VNoC provides neurology and neurosurgery services Monday through Friday at its office in Annapolis, and Wednesday and Thursday in Towson, with emergency consultations available every weekend. VNoC provides a wide range of neurologic and neurosurgery services including evaluation and recommendations, advanced imaging (either CT or MRI) and interpretation, BAER testing (brainstem-auditory-evoked-response testing, the only 100% reliable method for determining that a dog is deaf), cerebrospinal fluid collection and analysis, and neuromuscular disease and seizure disorder work-up and consultations. Drs. McDonnell and Harris also provide post-operative care, pain management and rehabilitation.
VNoC was founded by Dr. McDonnell in 2007. Board certified in Neurology by the American College of Veterinary Medicine in 1998, he has been on faculty at the veterinary schools at University of Georgia and at Tufts University. At Tufts vet school, as chief of Neurology-Neurosurgery, he helped establish the in-house MRI suite, a brain surgery unit and minimally invasive CT-guided biopsy program. He continues as an assistant clinical professor at Tufts University and he is a Consultant in Neurology at the University of Pennsylvania College of Veterinary Medicine. Since moving to Maryland he has continued his work in the definitive treatment of brain and spinal cord tumors, CNS (Central Nervous System) imaging, Chiari malformation and Wobbler's disease.
Veterinary Neurology of the Chespeake has offices in Annapolis and Towson, Maryland, and serves Anne Arundel, Baltimore, Calvert, Prince George's, Hartford, Howard, Montgomery, Frederick, Carroll and Ceil Counties. For more information about the practice, visit http://www.vetneurochesapeake.com or call 410-224-0121 to make an appointment.
# # #