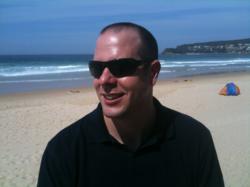 Since Google is now essentially the new Yellow Pages, for business owners this can only mean one thing: reach your customers on Google with a Google friendly platform
Sydney, Australia (PRWEB) September 07, 2011
SuperFastWebsites announces the availability of its custom WordPress website development service. Schramko's fairly recent visit to Google Australia revealed that around 50% of businesses have yet to take advantage of the internet to gain exposure - something that should be remedied as soon as possible. He says:
"With the internet fast becoming the modern phone book, the switch from analog to digital couldn't be more timely. Businesses turning to the web enjoy far greater exposure as compared to advertising on local newspapers and magazines and is enhanced even further when their sites are built on WordPress."
Why WordPress is fast becoming the number one choice
WordPress has really interesting stats to boast. In this year's update on the State of the Word by Matt Mullenweg, the increasingly popular CMS tool is now powering over 14.7% of the world's top websites. The report also claims that in the US, 22 out of every 100 newly activated domains are now running on WordPress. Though the platform does have many rivals, internet marketing expert James Schramko, CEO of SuperFastWebsites.com, is among the nearly 15% of users who prefer WordPress over its competitors. He explains:
"We've tried and tested many website solutions and it is safe to say that we have had the most success with WordPress than with any other platform in the market. Granted there are certain things another platform can handle better, but overall, WordPress has the advantage in general ease of use, plugin availability and features that allow sites to be found and indexed easier and faster by Google. Since Google is now essentially the new Yellow Pages, for business owners this can only mean one thing: reach your customers on Google with a Google friendly platform."
Originally released as an open source blog tool in May of 2003, WordPress has been the subject of interest amongst the growing number of developers in the online community - a fact reinforced by over fifteen thousand plugins in existence to date, as stated by Matt Mullenweg.
"Developers can modify it in any way they see fit, one of the great advantages of WP being an open source tool. The possibilities are limitless for anyone creative enough" says Schramko.
Examples of highly visited websites built on WordPress include Yahoo! and The New York Times.
Simple yet complex
Schramko says: "It's so easy even a caveman can do it - it is true in a sense that even people with little experience can build a functional blog in minutes. Complex matters however, such as design and layout which have been taken into consideration ever since the Panda update, require more than the technical skills of a caveman, so to speak."
"There are designs and layouts that simply convert better than others and our team has spent years researching and perfecting this." Schramko explained.
SuperFastWebsites is part of James Schramko's SuperFastBusiness dedicated to the development of business websites for its clients worldwide. Since its establishment in 2009 the company has built over one thousand websites powered by WordPress - a testament of the company's long experience in the business.
"It's all about choices. At SuperFastWebsites we build custom sites based on customer specifications. A team of highly-trained professionals will be working with you to get what you want out of your website. You can also choose from a wide range of slick, pre-made designs. Make it easier for your customers to find you using SEO-friendly websites powered by WordPress.. Make it easier for your customers to find you using SEO-friendly websites powered by WordPress. Contact us directly at http://www.SuperFastWebsites.com to discuss your needs," -James Schramko
For previews and additional information visit http://www.SuperFastWebsites.com
About SuperFastWebsites
A division of James Schramko's SuperFastBusiness which specializes in custom website development powered by the WordPress platform. With thousands of websites under its belt, the SuperFastWebsites team also offers a variety of pre-made designs and seamless social media integration.
About James Schramko
Schramko started SuperfastBusiness 6 years ago. James has since become one of the most sought-after Internet Marketing Coaches in the world. Author of the tremendously successful Traffic Grab as well as the FastWebFormula live event series, James provides search engine optimization services to hundreds of clients around the world.
###