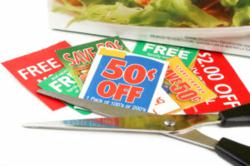 We know moms are busy and we want to help them save money and save time by bringing valuable deals to their attention
Blaine, WA (PRWEB) September 01, 2011
One of the top mom blogs 5MinutesForMom.com, run by identical twins Janice Croze and Susan Carraretto, has announced their expansion into "deal and coupon" blogging.
With the current economy causing job losses and falling incomes, more families are focusing on ways to save money. Add to the equation the explosion of daily deals and the proliferation of online coupons, and the result is a surge in consumer couponing.
With this in mind, the coupon blog that focuses entirely on sharing deals and coupons is a growing trend in parent and mom blogging communities. One of the reasons for this is that blogs can list the current deals in the fastest time and can also tell you when they have expired.
5 Minutes For Mom is already well known among moms for it's free giveaways, Twitter parties and blog parties and their readers have always wanted to know where the best deals can be found. So, instead of incorporating posts about offers into the main site content, the twins decided to launch a blog dedicated to couponing at http://www.5MinutesForDeals.com.
"As the deals and couponing trends explode in popularity, many consumers feel overwhelmed. That's where expert deals bloggers come to the rescue," explains 5 Minutes For Mom co-founder Susan Carraretto. "We know moms are busy and we want to help them save money and save time by bringing valuable deals to their attention."
Couponing is almost an art form so, instead of relying on their current team of writers, they have hired expert couponers from within the blogging community to ensure that only the best and latest offers are shown.
This new 5 Minutes For Deals blog builds on current blogging expertise and the new managing editorial team to become a go-to destination for money-saving shoppers throughout the United States.
###