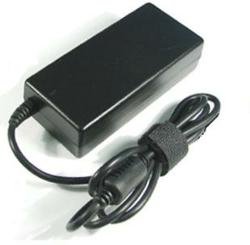 EveryCharger.com makes replacing your Laptop Chargers and Laptop Ac Adapters easier than ever.
Houston, TX (PRWEB) September 13, 2011
EveryCharger.com has just introduced a radical new method for purchasing computer parts, specifically laptop ac adapters. The laptop charger market is currently littered with unreliable retailers that routinely sell incompatible parts. Everycharger.com's new site allows individuals and small businesses purchase laptop chargers by typing in the model number of their device. The new sales model introduced by everycharger.com is huge leap forward from the current industry norm, which is to purchase a laptop charger by locating the laptop model on a long list of known models.
Everycharger.com's internal consumer behavioral studies have shown that this new approach to selling laptop AC adapters is 45% faster for the consumer and greatly lowers the percentage of incompatible parts shipped. Even though it is a relatively new company, Everycharger.com's sales have soared over 78% in their last quarter due to this new ordering interface. The company states that the long term goal for this new technology is to expand well beyond laptop chargers, and into parts like laptop batteries and LCD screens.
In addition to launching the new laptop charger ordering interface, Everycharger.com also cut its standard laptop ac adapter price from $38 to $29, giving it the lowest price in the market. The new pricing structure has allowed the company to position itself on the lower end of the laptop charger price spectrum, while simultaneously maintaining the superior quality of products that the company is known for.
"We aim to revolutionize the retail market of consumer laptop parts, starting with our revolutionary ordering interface." announces EveryCharger.com's Vice President of sales, Steve Panero. The company believes that the rest of the industry will soon follow EveryCharger.com's lead in creating and implementing this new platform. The aggressive price point ensures that competitors will have a difficult time competing with Everycharger.com's innovative new ordering platform.
EveryCharger.com is a spin-off from Piranha Holdings, based out of Houston, TX. It has just concluded it's first round of funding by raising an undisclosed amount. The company is currently focusing only on the laptop charger market. Everycharger.com is now fully operational and accepting orders.
###