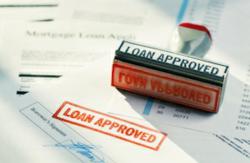 What ever they do, it works! I saw my scores go up over 100 points in a 2 to 3 week period...
Dallas, Texas (PRWEB) September 01, 2011
Oklahoma native, G. Oberste, with the aid of S&S Private Capital and its revolutionary Score Optimization Systems credit repair program, has finally been able to meet the FHA credit score requirements allowing her to qualify for the refinance of her home loan. In just over 4 months, Score Optimization Systems was able to increase Oberste's credit scores 140 points taking her FICO above a 700 credit rating.
Drew Brenner with Brenner Mortgage originally referred Oberste to S&S Private Capital specifically for their credit Score Optimization Systems and Guaranteed Home Loan Approval Program like he does many of his clients who do not meet the home loan requirements that have become much stricter over the last couple of years.
"When Mr. Brenner told me I did not meet the lending guidelines to qualify for my refinance and then offered a solution based on the S.O.S. services, I regained a little confidence that I would be able to refinance my home loan which would save me several hundred dollars each month." stated Oberste. "Though it sounded too good to be true, I hired S&S Private Capital hoping they would be able to deliver on their promises. What ever they do, it works! I saw my scores go up over 100 points in a 2 to 3 week period thanks to Score Optimization Systems. My credit rating has now gone up approximately 140 points, and I am able to refinance my mortgage!" expressed Oberste.
S&S Private Capital, Inc. and its S.O.S. – Score Optimization Systems specializes in credit report repair and credit score optimization. In business since 1998, S&S Private Capital, Inc. has assisted more than 25,000 thousand clients like Oberste all across the country in obtaining their home loans and other financial goals. The credit consultants at S&S not only help their clients in removing negative items and optimizing their credit scores, but they also educate their clients in how to utilize their credit as a tool to obtain all of their financial goals while saving thousands of dollars each and every year in interest overcharges. "Having a great credit rating is the first step in achieving financial freedom and security, but understanding how to utilize your credit effectively is the key to a successful financial future." stated Gene Schwalen, developer of Score Optimization Systems and CEO of S&S Private Capital Inc. More information about S.O.S. – Score Optimization Systems can be found at http://www.scoreoptimizationsystems.com.
###