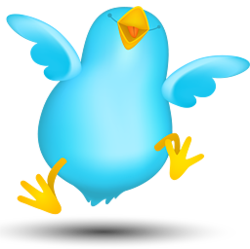 Twitter parties are a fun way for people to find and connect with new friends who share common interests and for businesses to engage with consumers while sharing brand messaging
(PRWEB) September 02, 2011
http://www.5MinutesForMom.com organizes Twitter Parties to help brands get closer to their markets using Twitter's unique style of dialog that allows company representatives to chat personally – yet publicly – with customers and potential customers.
Twitter is about conversation and making friends, but it's influencing power and ability to spread brand messaging is obvious. Companies of all sizes are realizing they should have a presence on Twitter, but the smartest ones are turning to the masters of the medium to get the good will flowing.
One of the most effective ways for a brand to engage with a specific community on Twitter is to sponsor a Twitter Party.
Susan Carraretto, co-founder of 5 Minutes For Mom explains, "Twitter parties are a fun way for people to find and connect with new friends who share common interests and for businesses to engage with consumers while sharing brand messaging."
A Twitter Party is a virtual get-together using the Twitter platform. Parties are usually scheduled at a specific date and time and last between one to two hours. The conversations are based on a certain topic or theme and guided by a party host and sometimes also by expert panelists.
Participants follow and participate in the conversation by including a prearranged hashtag(#) term such as #libbystable within each tweet.
Sponsors usually provide several prizes that are awarded randomly throughout the party in response to party themed questions.
5 Minutes For Mom regularly hosts Twitter Parties with brands as diversified as Lands' End, Frito-Lay, ARM & HAMMER™ and GameStop.
To see a Twitter Party in action, join 5 Minutes For Mom as they host the Libby's Family Reunion Twitter Party.
When: September 8th from 3:00-4:30 pm EST
Topic: "Getting Back to the Table" and spending quality time with family
Hosts: @5minutesformom and @LibbysTable
Hashtag: #libbystable
With an experienced party host to keep the conversation flowing, a fun or interesting topic and an active sponsor with quality prizes, the partygoers will enjoy the event and the business will benefit from a huge stream of positive messaging.
###