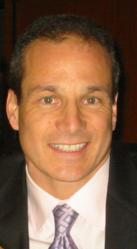 Los Angeles, CA (PRWEB) September 03, 2011
Alex Galindo with the law offices of Curd, Galindo & Smith, LLP, a police misconduct/civil rights attorney is happy to announce that the 1st Circuit of the U. S. Court of Appeals has held that videotaping police in the course of their duties is "unambiguously" a free speech right protected under the First Amendment.
The original lawsuit, Glik v. Cunniffe et al., Civil Action No. 10-10150, was brought by a Massachusetts lawyer, Simon Glik, who sued the city of Boston and three local police officers. Mr. Glik, the court documents stated, was arrested for video taping the officers' conduct with his cellphone. Mr. Glik, in his lawsuit alleged that his civil rights, protected by the First and Fourth Amendment of the U.S. Constitution, were violated.
The arrest was based on the Massachusetts Wiretap Act, disturbing the peace and aiding in the escape of a prisoner. The official record indicates that the criminal case was eventually dropped, but Glik filed a civil suit.
The official record shows that the city of Boston and the police officers moved to dismiss the case, arguing that they were subject to immunity because there was no clear First Amendment right to film police using a cellphone video camera. The court records also show that they also argued that they didn't violate Glik's Fourth Amendment right because they had reason to believe he had violated the state's wiretap law.
Judge William Young of the U.S. District Court for the District of Massachusetts denied the motion to dismiss, the city of Boston and the officers appealed.
The appellate judges found that Glik did have a First Amendment right to film the government officials carrying out their duties in a public space. Private individuals, like members of the press, should be given wide berth to gather information on public officials, the judges wrote.
"Changes in technology and society have made the lines between private citizen and journalist exceedingly difficult to draw," they wrote. "The proliferation of electronic devices with video-recording capability means that many of our images of current events come from bystanders with a ready cell phone."
This is an important decision as various states have similar laws that prohibit the video taping of police conduct. Everyday Police officers arrest individuals for recording on-duty police without consent, citing such actions as violations of state wiretapping and eavesdropping laws.
The issue of private individuals recording police activity came to the public's attention in 1992 when George Holliday videotaped, from his apartment, Rodney King being mercilessly beaten with batons by police officers.
Some states have pending legislation that would make any police officer who interferes with a person taking a photo or video image of an officer in the performance of his or her public duties liable for damages, presuming the person did not obstruct or hinder the officer's performance.
In California it is a crime to intercept or eavesdrop upon any confidential communication, including a telephone call or wire communication, without the consent of all parties. Cal. Penal Code §§ 631, 632. It is also a crime to disclose information obtained from eavesdropping. However, an individual can still be convicted without disclosing information. Two appellate courts have held that there is no disclosure or publication requirement for violation of the Privacy Act by recording confidential communications without consent. Coulter v. Bank of America, 28 Cal. App. 4th 923 (Cal. Ct. App. 1994). Marich v. MGM/UA Telecommunications, Inc., 113 Cal. App. 4th 415 (Cal. Ct. App. 2003).
Eavesdropping upon or recording a conversation, whether by telephone or face-to-face, when a person would reasonably expect their conversation to be confined to the parties present, carries the same penalty as intercepting telephone or wire communications. A California appellate court ruled that a network's broadcast of a news report that used excerpts from secret recordings during two patient examinations violated the privacy rights of the physician, who had a reasonable expectation that his communications with his patients would be private and not recorded. Lieberman v. KCOP Television, Inc. 110 Cal. App. 4th 156 (Cal. Ct. App. 2003).
But, conversations that occur at any public gathering where one could expect to be overheard, including any legislative, judicial or executive proceeding open to the public, are not covered by the statute. For example, when a television network used a hidden camera to videotape a conversation that took place at a business lunch meeting on a crowded outdoor patio of a public restaurant, the conduct did not violate the Penal Code's prohibition against eavesdropping because it was not a "confidential communication." Wilkins v. NBC, Inc., 71 Cal. App. 4th 1066 (Cal. Ct. App. 1999).
However, an appellate court has ruled that using a hidden video camera in a private place does violate the statute. California v. Gibbons, 215 Cal. App. 3d 1204 (Cal. Ct. App. 1989). It is not a crime to take notes during a conversation or later summarize or disclose one's recollection of a communication. People v. Wyrick, 77 Cal. App. 3d 903 (Cal. Ct. App. 1978).
A first offense of eavesdropping is punishable by a fine of up to $2,500 and imprisonment for no more than one year. Subsequent offenses carry a maximum fine of $10,000 and jail sentence of up to one year. Intercepting, recording, and disclosing information each carries a separate penalty.
Anyone injured by a violation of the laws against disclosure of telegraphic or telephonic messages can recover civil damages of $5,000 or three times actual damages, whichever is greater. Cal. Penal Code § 637.2(a). A civil action for invasion of privacy also may be brought against the person who committed the violation. Cal. Penal Code § 637.2.
If you are arrested for any of these violations or feel your civil rights have been violated please call the Law Offices of Curd, Galindo & Smith, LLP 800-300-2300.
CURD, GALINDO & SMITH, LLP keep up on all our cases and follows us on Facebook.
CURD, GALINDO & SMITH, LLP is a full service law firm that includes practice areas of bankruptcy, criminal law, estate planning, civil business litigation, personal injury, product liability and police misconduct. The firm represents both corporate and individual clients of all sizes and those who have been seriously injured or have lost a family member due to an accident, defective product, police misconduct or negligence. The law firm has recovered millions of dollars for its thousands of clients since 1995 by winning complex and challenging business disputes, death and injury cases involving police misconduct, traffic collisions, work place injuries and defective products, including defective automobiles, against some of the world's largest companies and governmental agencies.
###