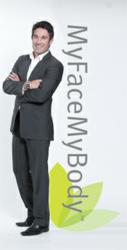 Beauty bloggers and skincare websites are the beneficiaries of this new trend for online skincare retailing as they see sales rising up to 10%
(PRWEB UK) 5 September 2011
Women are leading the way in online beauty purchases. 55% of respondents to a recent MyFaceMyBody survey reported using an online retailer to purchase cosmetics and skin care aids. Thanks to faster broadband speeds, a growing awareness of skin health and the economic climate women are purchasing more skincare online than ever before.
Beauty bloggers and skincare websites are the beneficiaries of this new trend for online skincare retailing as they see sales rising up to 10%.
The MyFaceMyBody online shop is one such retailer who is benefitting from the growth. The idea behind the store is to remove the inconvenience from the sales process and simplify the decision process for deciding what's best for you. It does this with a 30 Second Skin Test as well as skin care guides and easy-to-find solutions to common skin problems.
Such creativity from online beauty retailers has also contributed to the continued growth of the Internet market. Stephen Handisides, presenter of the Sky TV show MyFaceMyBody, said: "Innovations like the MyFaceMyBody 30 Second Skin Test, new product Tweets and online-only offers draw in consumers and provide them with benefits and discounts they can't find in an actual high street store.
"Online beauty retailers can offer a variety of choice, competitive pricing and information/advice which high street retailers just can't compete with.
"MyFaceMyBody can help bloggers and beauty websites add an online store to their site and grab a slice of the internet market, thanks to our 'Online Store For Everyone'.
"I believe that with the development of mobile internet and Apps buying high quality skincare products for specific skin issues, such as acne, sun-damage andanti ageing solutions will boom on the internet."
MyFaceMyBody is the ultimate guide to cosmetic dentistry, cosmetic surgery and aesthetics. With hundreds of video guides online, from teeth whitening and dental implants to breast augmentation and dermal fillers. Find exclusive offers from cosmetic dentists, surgeons and doctors throughout the UK. You can also view the Sky TV show MyFaceMyBody on demand.
###